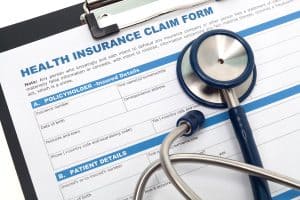 Medicare can be a smart way to cover some or all of the costs of cataract surgery. Although the federal health insurance program does not generally pay the cost of routine vision services, it does cover "medically necessary" care for its beneficiaries. If an ophthalmologist determines that a cataract is significantly impairing your vision, surgery to extract and replace the cloudy lens can certainly qualify as medically necessary care.
After more than three decades of serving cataract patients and over 500,000 vision procedures performed, Laser Eye Center realizes that cost is a consideration for every patient facing surgery. Our goal is to help you get the care that you need when you need it, whether Medicare offsets a portion of those costs or not.
How Much Does Cataract Surgery Cost?
Your first question is probably, "What is the actual cost of cataract surgery?" The cost of cataract surgery varies from patient to patient, depending on certain factors:
The technology used
The type of cataract surgery performed
The selected intraocular lens implant (IOL)
Where the procedure is performed
Once our team conducts a full eye exam and consultation with you, we will have a better idea of your cataracts and the care you will need. At that point, we can project the costs of cataract surgery with you and answer your questions.
Medicare Coverage for Cataract Surgery
Determining Medicare eligibility, coverage, deductibles, and claim requirements can seem overwhelming. Here is an overview of what you should know about Medicare coverage for cataract surgery:
Medicare covers basic cataract surgery.
Medicare offers coverage of cataract surgery with a standard IOL. A standard IOL is an IOL that restores vision at a single fixed distance. Medicare does not cover the cost of multifocal IOLs, which restore vision at multiple distances; nor does it pay for the various advanced IOLs that are designed to treat co-existing visual conditions (e.g., presbyopia or astigmatism). If you want a full range of vision from your IOL, expect to pay part or all of the cost for the upgraded IOL on your own.
There are several different types of Medicare plans.
If you are eligible for Medicare, you have the option to enroll in several different types of plans. The traditional or Original Medicare plan covers 80% of basic cataract surgery costs (after you have met your deductible). This falls under Medicare Part B, which pays for doctor visits. The remaining 20% of the Medicare-approved amount for surgery costs will be your responsibility. This can either be paid out of pocket or with a supplemental insurance plan.
Some of the newer Medicare Advantage plans pay all of the costs of surgery, as long as the provider is contracted within network. But not all providers are contracted with Medicare Advantage (whereas most are contracted with Original Medicare). Therefore, if you have a Medicare Advantage plan, you may be limited in who you can see for services.
Documentation of medical necessity is required.
Medicare will not pay for surgery to remove a cataract simply because it exists. They require surgery to be deemed medically necessary based on documentation from your medical team. Medicare wants proof that the cataract causes visual impairment or interferes with the monitoring or treatment of concurrent eye diseases. Information from your medical records is usually required by Medicare to prove the surgery is medically necessary.
How Much of the Cost of Cataract Surgery Does Medicare Cover?
As mentioned, Medicare Part B covers 80% of the cost of basic cataract surgery. This includes the removal of the cataract-diseased lens and the implantation of a standard monofocal IOL. It also includes exams conducted pre- and post-operatively.
Medicare does not cover the cost of the many "designer lenses" that we offer at Laser Eye Center. However, IOLs are designed to be lifetime devices. It is in your best interests to select a lens that offers you the clearest vision at nearly any distance and in any lighting condition.
Medicare may or may not cover the cost of the sophisticated technology used in many cataract procedures. For example, we use a laser platform that has high-tech, 3D imaging to help us plan out the cataract removal and IOL placement. The laser technology guarantees you the most predictability and accuracy. The use of that technology may be reflected in your total out-of-pocket costs.
Eyeglasses or Contacts Are Included
Original Medicare does not normally cover eyeglasses or contacts, although they make an exception in the case of cataract surgery. Medicare Part B will cover one pair of contacts or glasses after cataract surgery, as long as you meet the requirements for surgery and you purchase the corrective lenses from an approved supplier. If you wish to upgrade your frames or purchase an additional pair of contacts, you will need to personally foot the bill.
Understand Your Cataract Surgery Costs
Nobody likes a surprise bill. Laser Eye Center practices medicine with integrity, and we believe in offering an upfront and transparent pricing model. You can expect an open, honest conversation with our team about your options and the projected costs of your cataract surgery prior to scheduling the procedure. There is no "bait-and-switch" or predatory advertising techniques to lure you in and then surprise you with an unexpected bill. We will go over the total cost of your care line item by line item, noting the price of exams, glasses, contacts, eyedrops, and any other applicable costs.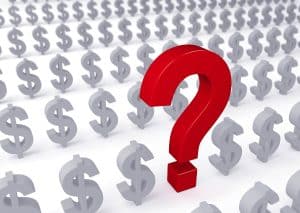 We also encourage you to verify your Medicare benefits, eligibility, and any limitations, and to price out any out-of-pocket costs ahead of time. If you have general questions about insurance coverage, we are happy to help. For more specific details, including copayments and deductibles, we recommend contacting one of your plan's representatives. If you have a supplemental insurance plan, you should also talk to them to determine whether any of the gaps in your Medicare health insurance may be eligible for coverage. A supplemental insurance plan is a reasonable way to manage out-of-pocket expenses you incur with cataract surgery and other medical care.
Paying for Cataract Surgery at Laser Eye Center
Laser Eye Center will work with you to determine how best to pay for cataract surgery through your Medicare insurance. For any additional costs you personally shoulder, we offer a variety of financing plans. To learn more about cataract surgery costs, insurance coverage, and financing options, please call or email our office today.
Get started on your journey to clearer, crisper vision with Laser Eye Center™. Our expert team of doctors are trained and skilled in the latest technology and methods for laser vision correction. To learn more about our state-of-the-art All Laser LASIK technology or about All Laser LASIK itself, contact us today. Schedule your FREE All Laser LASIK consultation by calling today.