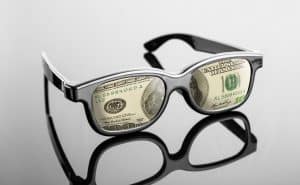 LASIK is a more cost-effective option for most patients when compared to the annual and lifetime costs of corrective eyewear, such as contact lenses, prescription eyeglasses and prescription sunglasses. LASIK is an affordable investment for your quality of life, especially with financing options available at Laser Eye Center™. If you're considering LASIK, it's important to weigh your options and make sure you choose an experienced eye surgeon, and that begins with a consultation at one of our Los Angeles-area offices.
Laser Eye Center™ offers comprehensive vision care and leading-edge treatments and procedures, including all-laser, bladeless LASIK, cataract surgery, refractive lens exchange and dry eye treatment. Our ophthalmologists are pioneers in Modern LASIK, and we only use the latest technology for safe, effective results with excellent visual outcomes. Our practice focuses on the whole patient journey for a one-stop vision care center with in-house optometrists for general eye care needs and renowned eye surgeons for comprehensive services. We offer price matching and straightforward financing options.
What Is the Average Cost of LASIK?
According to the American Refractive Surgery Council, the average price of LASIK in the United States is $4,400. The cost of LASIK has decreased by 20% since 2008, when the procedure cost around $4,000, which equates to $5,300 in today's dollars after adjusting for inflation. At the same time, laser technologies have advanced, and diagnostic tools have emerged, such as Contoura® Vision Correction (a topography-guided system for improved visual results). These advancements have decreased side effects, making LASIK a more appealing option for many patients.
Factors That Influence LASIK Cost
While the average price tag for LASIK eye surgery is $4,400, many factors may affect the total cost, including:
Location: A high cost of living is often reflected in the price of LASIK.
Surgeon's experience and reputation: Ophthalmologists in high demand with an excellent reputation may have prices that reflect their expertise, but this is not a reason to choose a discounted surgeon. You want a surgeon with ample experience and success.
LASIK package: The initial exam and consultation are often included in the price or free, but some surgeons may separate the costs of pre- and post-op care to advertise a lower price.
Out-of-pocket expenses: Artificial tears, prescription eye drops, and other items are necessary for you to purchase during LASIK recovery.
Type of technology and equipment: The LASIK price may vary depending on if the technology is outdated or the latest on the market (i.e. all laser vs microkeratome flap creation, use of EX 500 excimer laser, application of Contoura Vision Correction, etc.)
Degree of vision correction: Some eye surgeons may adjust their price based on the amount of correction needed to improve your vision.
Follow-up appointments and retreatment: LASIK packages often include follow-up appointments for the first year after the procedure but may not involve additional eye surgery to fine-tune or adjust your results.
Offering of lifetime guarantees: LASIK prices may vary based on the touch up guarantees being offered by a practice.
At Laser Eye Center™, we offer all-laser, bladeless LASIK, and our price includes all appointments and technologies. This surgical approach creates the LASIK flap with a femtosecond laser instead of an oscillating blade (microkeratome) in the surgeon's hand. Modern LASIK with the femtosecond laser improves visual results and reduces flap complications. Combined with the Contoura® system and Alcon's EX-500 laser for vision correction, these technologies offer our patients their best-corrected vision 99% of the time with affordable monthly payments and various financing options with our partners.
Is LASIK Covered by Insurance?
Most health insurance providers don't cover LASIK because laser vision correction is an elective procedure, not a medical necessity. That said, we recommend patients check with their insurance carrier or benefits manager to learn more about their vision coverage in the rare instances where insurance may cover the treatment.
Medicare, Medicaid and private insurers don't cover elective eye surgeries. However, you can use your flexible spending account (FSA) or health savings account (HSA) for LASIK. Cigna, Blue Cross Blue Shield, Aetna and other large insurance companies may offer discounts on LASIK with higher savings for "in-network" surgeons. To better understand your plan details, speak with your vision insurance provider or your human resources (HR) department to see what benefits or discounts are available to you. Some vision insurance plans, including VSP or EyeMed, may offer additional savings or services for patients pursuing laser vision correction.
LASIK Cost vs. Lifetime Expenses of Contact Lenses and Glasses
Researchers have evaluated the annual costs of contact lenses and prescription eyeglasses. Frontiers in Medicine published a study in 2021 that examined the cost of correcting myopia (nearsightedness) with visual aids. Patients paid $198.30-$378.10 for contact lenses annually and $342.50 on average for spectacles. However, the cost of eye exams (around $150), prescription sunglasses (about $200) and contact lens solution (approximately $15 per bottle) add to these expenses. Patients often see the benefit and cost savings of LASIK a few years after their procedure.
Are Discounts and LASIK Deals Worth It?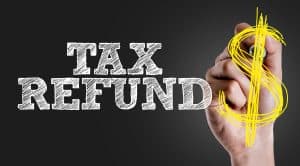 You may have seen advertisements for LASIK centers charging $299 per eye and similar deals. There are several reasons why a practice may offer such low prices. First and foremost, these tend to be a predatory bait and switch advertising model with the disclaimers revealing a cost that is 10-15 times higher once the patient's prescription is accounted for. Secondly, the laser technology used may not be up to date, or the discounted price may only apply to patients who require minimal correction with minor prescriptions. Third, the LASIK package likely doesn't include pre-and post-operative care, and patients may also be charged for the consultation as well as follow up appointment.
When dealing with your most primary of senses – vision, it is best to choose a trusted and experienced LASIK center with senior ophthalmologists at the forefront of LASIK technology as well as transparent pricing models.
Financing at Laser Eye Center™
Our Los Angeles practice provides numerous financing choices for patients that lower the upfront cost and give patients more affordable options. From interest-free plans with no down payment to partnerships with healthcare financing companies, such as CareCredit and United Medical Credit, we pride ourselves on helping patients achieve their best-corrected vision for a great price.
With over 30 years in the Los Angeles area and a reputation for being a pioneer in the industry, Laser Eye Center™ offers in-house financing options with our own line of credit for LASIK patients. Our patients benefit from decades of experience, safety and state-of-the-art technology. Whether you wish to finance your LASIK procedure or plan to use a credit card, annual bonus, HSA, FSA or tax refund, you can achieve excellent vision without "breaking the bank" at Laser Eye Center™.
Schedule Your LASIK Consultation at Laser Eye Center™
If you're interested in LASIK, schedule a consultation with one of our senior ophthalmologists in Los Angeles, California. Discover your vision correction choices and financing options at Laser Eye Center™. Call (800) 805-2737 to book your appointment today.
Get started on your journey to clearer, crisper vision with Laser Eye Center™. Our expert team of doctors are trained and skilled in the latest technology and methods for laser vision correction. To learn more about our state-of-the-art All Laser LASIK technology or about All Laser LASIK itself, contact us today. Schedule your FREE All Laser LASIK consultation by calling today.