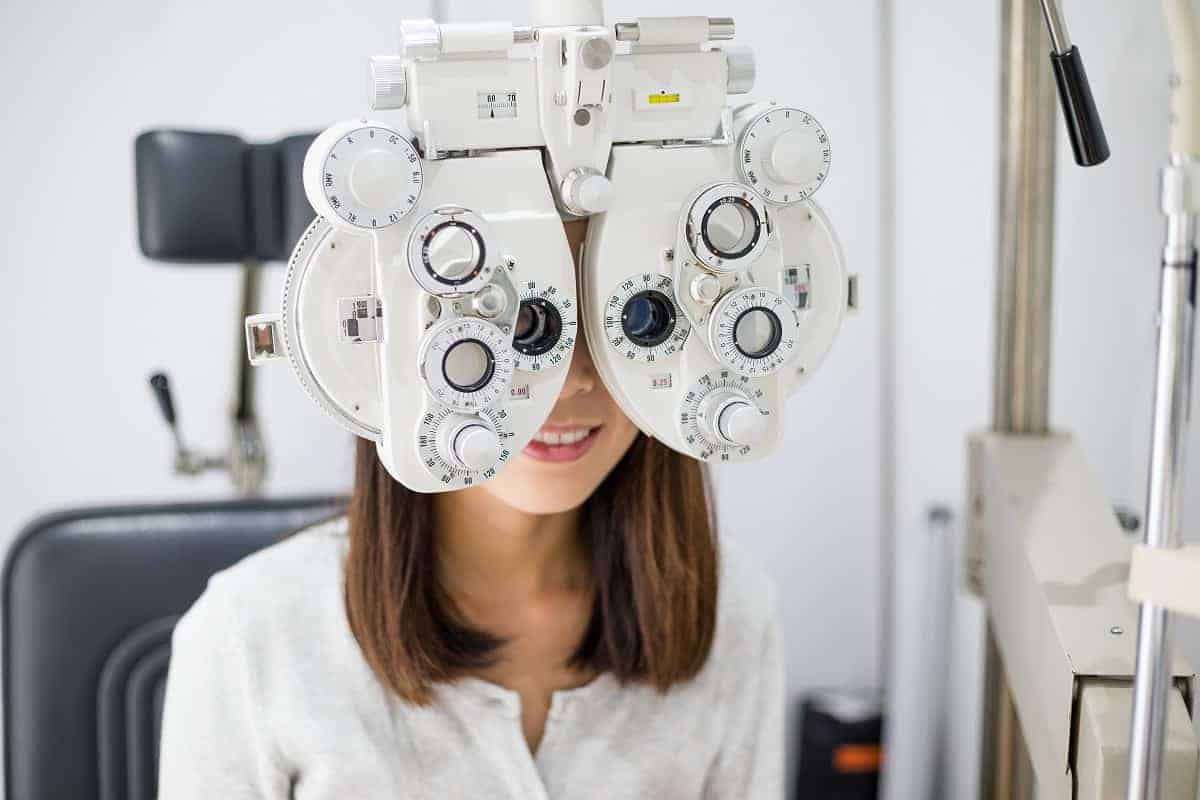 All of us lead hectic lives full of commitments. But your obligations to others shouldn't prevent you from prioritizing yourself. You use your eyes nearly every waking moment of the day, and it is only right that you protect your ocular health and vision with regular eye exams.
Read on as the team at Laser Eye Center reveals five reasons to schedule an eye exam before the end of the year.
1. Update Your Prescription In Time for the Holidays and New Year
Before you hit the road for any holiday travel, have an eye exam to check that your vision prescription is up to date. The roads are particularly busy around the holidays, so make sure you are not putting yourself or others at risk with blurry vision due to an out-of-date prescription.
2. Check for Signs of Eye Disease
Some serious eye diseases, such as dry eye syndrome, glaucoma, and macular degeneration, do not cause symptoms in the early stages. Unfortunately, if they progress to advanced stages, they can cause permanent vision loss.
The most robust defense against such eye diseases is regular dilated eye exams to evaluate all of the eyes' internal structures. During your exam, your pupils will be dilated and special equipment used to look at your lens, retina and optic nerve.
3. Monitor Any Developing Eye Conditions
Are you one of the 30 million Americans that has been diagnosed with dry eye syndrome, which is a chronic and progressive disease? Or have you already been diagnosed with the early stages of cataracts or glaucoma? Eye exams help your eye doctor keep an eye on any budding conditions in order to help you get in front of it and ensure that you are on the best course for you for the long run.
4. Take Advantage of Health Benefits
In some cases, insurance benefits and funds from an employer-sponsored flexible spending account/health savings account will not carry over into the next calendar year. Scheduling an eye exam before year's end enables you to take full advantage of these benefits before they expire. If you find yourself with extra money from a health savings account, you may consider putting the money toward a back-up pair of glasses or even laser vision correction.
5. Learn About Your Life-Changing LASIK Options
Naturally, the end of the year is a good time to reflect on goals and self-improvement. At the end of an unprecedented year that may have been filled with anxiety about the future, don't let the reliance on glasses or contacts add to those concerns. Consider getting your best vision yet with LASIK in 2021 and permanently ditching visual aids! An appointment with our team can familiarize you with your treatment options.
To request an eye exam at one of Laser Eye Center's convenient locations, please call or email our team today.