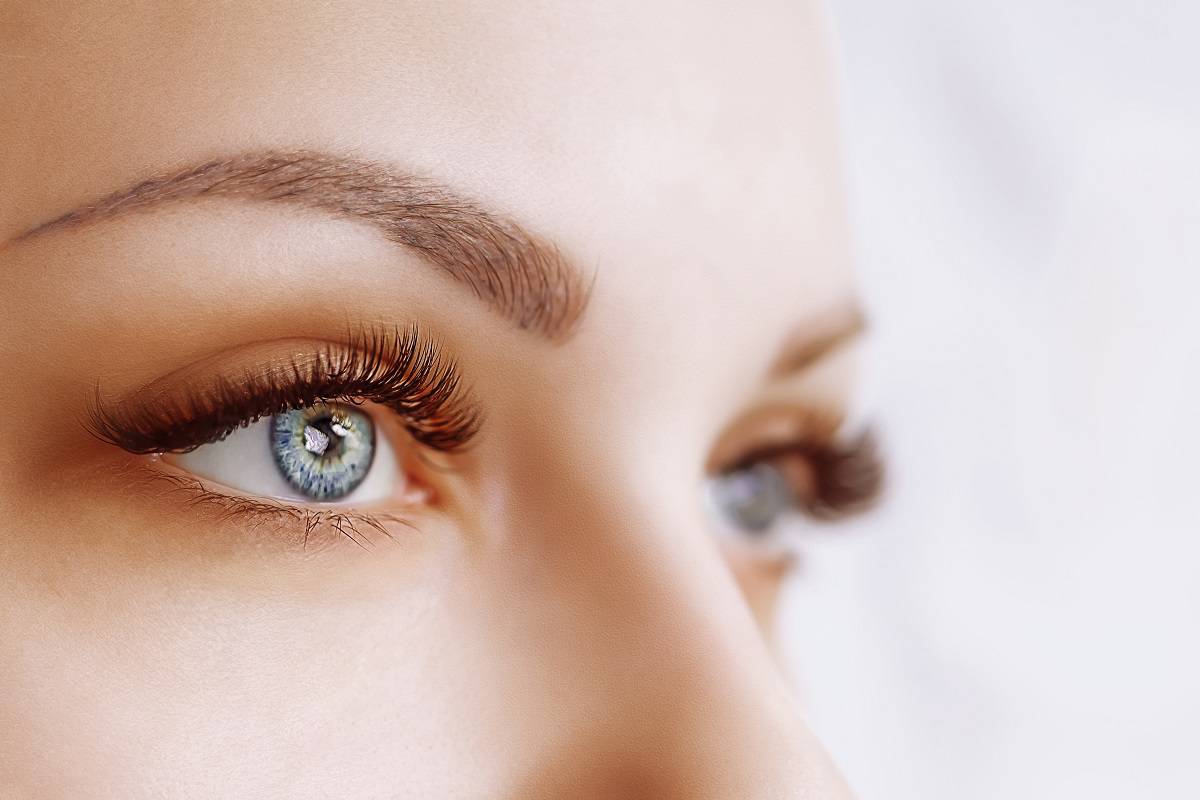 A lot has changed in the years since LASIK's infancy. The technology used in the early days of LASIK was nowhere near as advanced as what we use today to improve our patients' vision. At Laser Eye Center, we have always believed in the importance of technology, and by staying at the forefront of technological improvements, we can offer our patients the very best solutions for vision correction.
What Is "Modern LASIK?"
Modern LASIK refers to the combination of (i) topography-guided and (ii) all-laser, bladeless LASIK. The result is a treatment that is faster, safer and more precise than ever. Customized to each eye, the likeliness of side effects is almost muted as compared to the outdated, traditional iterations of the LASIK procedure.
One of the most exciting shifts in LASIK technology since its inception is the use of a femtosecond laser rather than a handheld steel blade to create the corneal flap. A femtosecond laser makes more precise, consistent flaps, and it does so very quickly — in fact, the femtosecond laser we use moves 1 trillion times faster than the bat of a wing. Because of the way the flaps are created with the laser, they fit more securely in place after surgery, thereby shortening recovery and healing times. Femtosecond lasers also give our patients peace of mind knowing that this vital part of the procedure is performed with an automatic laser instead of a metal blade and the approximation of the surgeon's hand.
Another exciting shift in technology has been the improvements in excimer laser technology. Excimer lasers are used to remove microscopic bits of corneal tissue, reshaping or smoothing the curvature of the cornea. Our best-in-class excimer laser, the Alcon EX500, makes clean, precise cuts — so precise, in fact, that it can cut a grain of sand into 1,000 pieces. Built for speed, customization and precision, the EX500 allows us to treat the highest levels of nearsightedness, farsightedness and astigmatism, so we can help patients who were previously told they did not qualify for LASIK. All this and with minimal to no discomfort!
Laser Treatment Customized to Your Unique Eye
Our team is also incredibly excited about the development of topography-guided LASIK under the brand name Contoura, which personalizes all-laser LASIK to the unique characteristics of your eye. We know that with better information, we can improve treatment outcomes and lower the likelihood of side effects after vision correction. Contoura enables us to capture 22,000 points of information about your unique cornea, including its topography and the most minimal of imperfections. This information is then used to calibrate the laser that performs your treatment. The treatment outcomes we have seen with Contoura have been outstanding and patients have reported a 98 percent satisfaction rate!
Upgrade Your Vision and Your Quality of Life
Although LASIK technology has changed considerably over the years, what hasn't changed is the importance of selecting an experienced, qualified surgeon to perform your treatment. In this regard, our Chief Refractive Surgeon, Dr. Abraham Shammas, has performed over 75,000 procedures! In light of its commitment to achieving excellent results, the Laser Eye Center's surgical team is committed to delivering top-quality care and helping you safely achieve your vision correction goals.
To find out whether you are a candidate for modern LASIK, call (800) 805-2737 or email us today and request an appointment.
Get started on your journey to clearer, crisper vision with Laser Eye Center™. Our expert team of doctors are trained and skilled in the latest technology and methods for laser vision correction. To learn more about our state-of-the-art All Laser LASIK technology or about All Laser LASIK itself, contact us today. Schedule your FREE All Laser LASIK consultation by calling today.