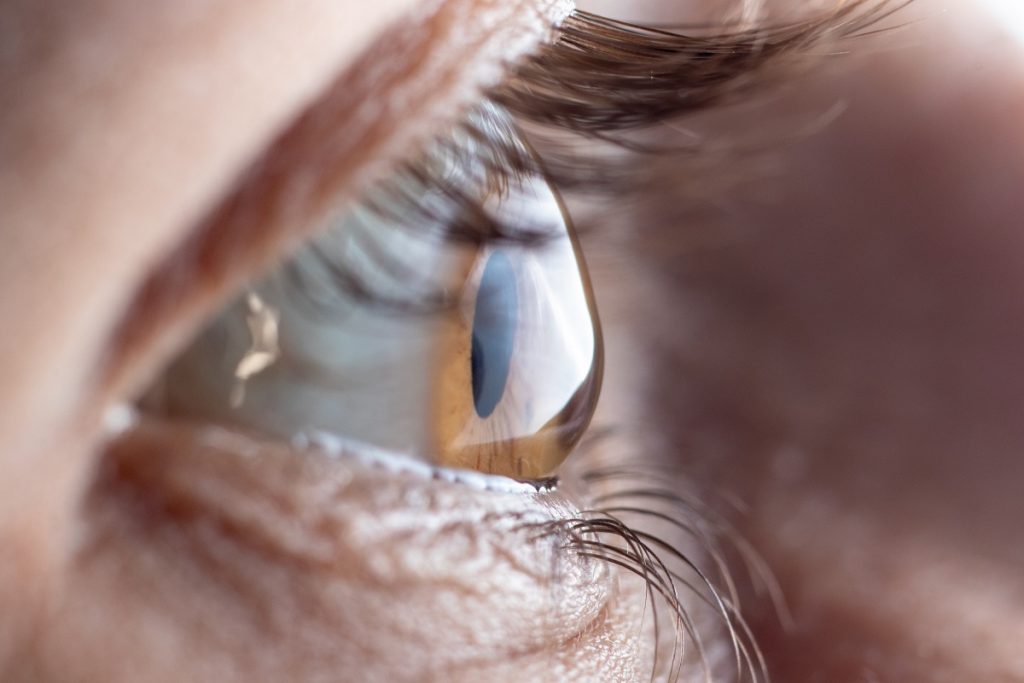 Coping with any medical diagnosis can be difficult. If you have recently been diagnosed with keratoconus, it is normal to experience a wide range of feelings, from anxiety about what the future holds to nerves about finding the right doctor. In this post, Laser Eye Center, one of the leading providers of keratoconus care, provides advice to help you deal with your diagnosis and manage it effectively.
Find a doctor specializing in the treatment of keratoconus.
First and foremost, we recommend that you find a doctor whose specialties include the treatment and management of keratoconus. Not every doctor offers the same level of expertise or the same success rate with keratoconus patients. It may take some time to research your options and find the right fit, but without the right doctor, you will not get the care you need. Our doctors are very knowledgeable about keratoconus and the latest keratoconus treatments — including corneal crosslinking — and are happy to consult with you about your case.
Do not skip medical appointments.
Once you have established care with a trusted doctor, keep up with all of your appointments. Keratoconus is a progressive disease and it is impossible to predict how it will change over time. Regular monitoring is the best way to stay on top of your ocular health and make adjustments to your care plan as needed. Even if your vision seems fine, do not skip your medical appointments.
Avoid rubbing or scratching your eyes.
Constantly rubbing or scratching your eyes can not only lead to keratoconus, it may also accelerate the progression of the condition. The trauma of the pressure can weaken the collagen fibers of the cornea. Furthermore, eye rubbing or scratching can transmit germs from your fingers to your eyes, putting you at risk of an eye infection.
Avoid rubbing or scratching your eyes at all costs. If your eyes feel itchy or dry, or if a piece of dust or debris gets caught in your eyes, try flushing it out with over-the-counter eye drops or a sterile saline solution.
Get the Support You Need at Laser Eye Center
Our team wants you to remember that keratoconus does not have to define you or significantly interfere with your normal lifestyle. There may be challenges, but with the right medical team guiding you, there is no reason why you should not live an active, independent life.
We are pleased to offer corneal crosslinking, an FDA-approved, minimally invasive treatment that has been shown to slow or stop keratoconus from worsening. To speak with a doctor at Laser Eye Center about corneal crosslinking and other strategies to manage keratoconus, please request an appointment. Call or email us today.
Get started on your journey to clearer, crisper vision with Laser Eye Center™. Our expert team of doctors are trained and skilled in the latest technology and methods for laser vision correction. To learn more about our state-of-the-art All Laser LASIK technology or about All Laser LASIK itself, contact us today. Schedule your FREE All Laser LASIK consultation by calling today.