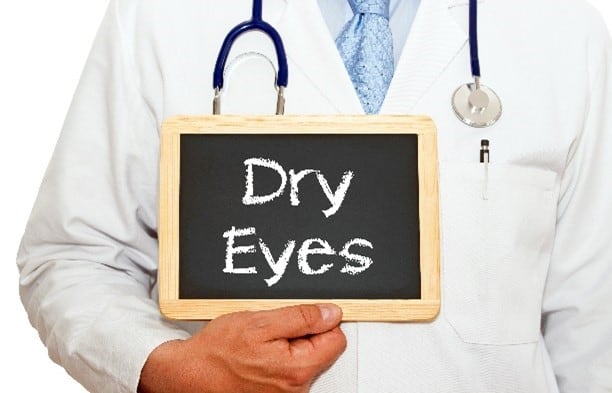 Más de 100 millones de personas en todo el mundo experimentan los síntomas incómodos e inconvenientes de la enfermedad del ojo seco. Ojos enrojecidos, irritados o con picazón, visión borrosa y la sensación de que algo está atorado en los ojos pueden interferir con su trabajo, pasatiempos y tiempo con familiares y amigos.
Siempre a la vanguardia de la tecnología innovadora, Laser Eye Center se complace en ofrecer un alivio real y duradero de la enfermedad del ojo seco mediante el sistema iLux. En lugar de simplemente tratar los síntomas de la enfermedad del ojo seco, la tecnología revolucionaria aborda la causa raíz del problema, ofreciendo una verdadera liberación de las molestias y los inconvenientes relacionados con el ojo seco.
¿Qué Causa La Enfermedad Del Ojo Seco?
La mayoría de los casos de ojo seco son causados por un problema con las glándulas de Meibomio en los párpados superior e inferior. Estas glándulas son responsables de producir aceites que evitan que las lágrimas en la superficie de los ojos se evaporen demasiado rápido.
Con la disfunción de las glándulas de Meibomio, las glándulas no producen suficiente cantidad de estos aceites, por lo que las lágrimas se evaporan prematuramente. Las glándulas afectadas se inflaman y los aceites (llamados meibum) se espesan, restringiendo o bloqueando las secreciones de las glándulas. Con el tiempo, estas glándulas pueden morir permanentemente si no se tratan.
El ojo seco es una enfermedad crónica y progresiva; sin la intervención del tratamiento, los síntomas seguirán empeorando. En el caso de la disfunción de las glándulas de Meibomio, cuando las glándulas ya no funcionan correctamente, eventualmente pueden atrofiarse y morir.
Afortunadamente, Laser Eye Center tiene una solución segura y efectiva para el ojo seco: el sistema iLux. Está basado en metodologías probadas, rápido y cabe en la palma de nuestra mano. En otras palabras, ¡es un dispositivo pequeño con grandes resultados!
¿Cómo Funciona iLux?
iLux utiliza calentamiento y compresión específicos para restaurar las glándulas de Meibomio disfuncionales a su salud óptima.
Primero, dirigimos calor terapéutico a las glándulas para derretir de forma segura el meibum espesado que bloquea los orificios; luego, usamos una compresión suave para limpiar las glándulas bloqueadas.
El proceso en el consultorio es muy corto, dura solo unos ocho minutos y puede brindar alivio de los síntomas durante seis a ocho meses. No hay preocupaciones sobre el dolor o la incomodidad; nuestros pacientes han comparado las sensaciones experimentadas durante el tratamiento con un "masaje ocular cálido".
Si tiene la enfermedad del ojo seco, piense en iLux como una limpieza profunda para sus dientes. Así como visita a su dentista dos veces al año para una limpieza profunda para mantener su boca sana y libre de enfermedades, iLux mantiene sus glándulas de Meibomio funcionando de manera óptima para evitar la enfermedad del ojo seco y sus síntomas incómodos.
Para obtener más información sobre el innovador sistema iLux, comuníquese con nuestro equipo llamando al (800) 805-2737 o envíenos un correo electrónico hoy.
Get started on your journey to clearer, crisper vision with Laser Eye Center™. Our expert team of doctors are trained and skilled in the latest technology and methods for laser vision correction. To learn more about our state-of-the-art All Laser LASIK technology or about All Laser LASIK itself, contact us today. Schedule your FREE All Laser LASIK consultation by calling today.