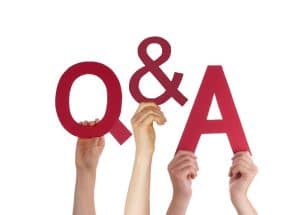 Laser Eye Center is proud to offer our patients choices in vision correction. Though LASIK and PRK are extremely popular procedures for the correction of refractive errors, we realize that they are not right for everyone.
To accommodate a diverse range of needs and preferences, we also offer the Visian Implantable Collamer Lens (ICL) for permanent vision correction. The ICL has helped tens of millions of people around the world achieve freedom from glasses and contacts and has a 99 percent patient satisfaction rate.
This post will familiarize you with the features of this incredible option and answer commonly asked questions.
What are benefits of the Visian ICL?
The Visian ICL offers immediate visual improvement at all distances. Your vision will be crisp, vivid and very clear in nearly all lighting conditions, including when driving at night. The lenses do not alter the structures of your eyes or require any maintenance. There is also built-in UV protection in the lenses to shield your eyes from the sun's harmful rays (an important feature when living in Southern California!).
Is the Visian ICL better than LASIK or PRK?
There is no "one" solution that fits everyone's needs. If you have thin corneas, pre-existing dry eye disease, or are uncomfortable with the idea of permanently altering the shape of your corneas, the Visian ICL may be right for you.
Am I a candidate for the Visian ICL?
You may be a candidate for the Visian ICL if you are between the ages of 21 and 45 and are seeking correction for nearsightedness or astigmatism. You should have a stable prescription that has not significantly changed in the past six months to a year.
How is the Visian ICL placed?
The procedure to place ICLs is short, lasting approximately 10 to 15 minutes per eye. Both eyes can be treated at the same time. We will completely numb your eyes and give you a medication to relax you and help you stay comfortable during the procedure. Our surgeons will make a small incision in the eye and insert the ICL behind your iris and in front of your natural lens. Once in place, you cannot see or feel your ICL.
What is the recovery like after getting the Visian ICL?
The recovery is very quick and discomfort is unusual. Some patients experience blurry or fuzzy vision right after the procedure, but can see clearly within hours. You can resume nearly all of your regular activities within a day of treatment.
Could I have an allergic reaction to the Visian ICL?
Visian ICLs are made from biocompatible materials and do not cause allergic reactions.
Are Visian ICLs removable?
Yes. The Visian ICL is designed to be permanent. However, it can also be removed or replaced if necessary.[AO1] Laser Eye Center recommends scheduling a consultation with our team to discuss the Visian ICL in more detail and determine whether it is right for your needs and goals. To request an appointment, please call or email us today.
Get started on your journey to clearer, crisper vision with Laser Eye Center™. Our expert team of doctors are trained and skilled in the latest technology and methods for laser vision correction. To learn more about our state-of-the-art All Laser LASIK technology or about All Laser LASIK itself, contact us today. Schedule your FREE All Laser LASIK consultation by calling today.