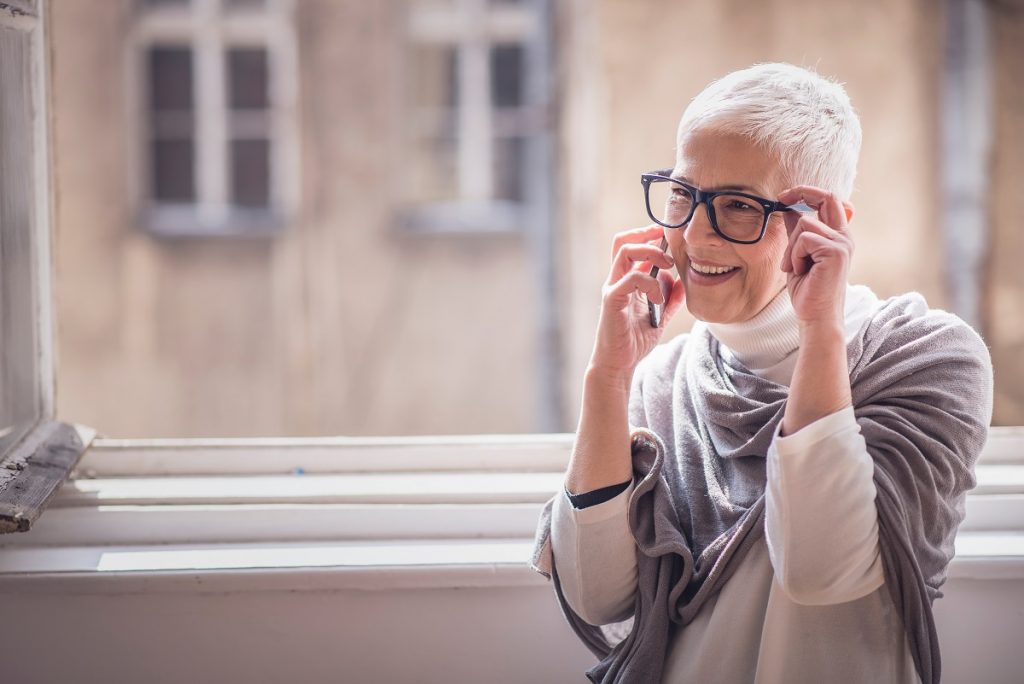 The cataract surgeons at Laser Eye Center are fortunate enough to be in a position where we help our patients recapture the clear vision they enjoyed in their younger years. But we understand that for many people, the idea of surgery can be scary.
If you notice your vision declining in your 60s or 70s due to cataracts, but you are on the fence about getting surgery, it may benefit you to hear from a former cataract patient (who wishes to remain anonymous).
I Thought This Was Just a Way of Life
I've always been an active and independent person, even in my mid-70s. I am retired, live alone and enjoy reading mystery novels and golfing.
Over time, I noticed my vision becoming hazier and blurrier. The labels on my medications were becoming harder to read. Also, my declining vision was making golf more frustrating than enjoyable. My eye doctor diagnosed me with cataracts and told me to schedule a consult with a cataract surgeon, but I didn't get around to making an appointment.
In the back of my mind, I worried that cataracts could make it difficult to drive myself to get groceries, or that I could trip and fall and hurt myself. Yet I kept telling myself that most people my age felt the same way, and that it was just a way of life.
One day I was chatting with my twin sister when she mentioned her vision had deteriorated and she was having cataract surgery soon. She's always been a little squeamish about surgery, so I was surprised she felt comfortable with the idea of something making contact with her eye.
We spoke again a few weeks after her procedure and she explained how quick and painless it was. She was already seeing more clearly and felt comfortable enough to go to her exercise classes. The surgery was, in her opinion, worth it.
I started to reconsider my own stance on cataract surgery. If my sister had noticed such a big improvement in her vision, would I be as lucky? I decided to book a consultation at Laser Eye Center to learn more.
By the end of my consultation, I felt comfortable enough to schedule my operation. The procedure itself went very smoothly — it was over nearly as soon as it began — and my recovery was pretty quick.
Realizing What I Was Missing Out On
As my vision stabilized after surgery, it became apparent that I had been missing out on quite a bit with cataracts! Small details are richer and colors are more vibrant than what I remember. I can read fine print and see road signs clearly when I drive. I can recognize friendly faces at the driving range (and I'm hitting the ball farther than ever).
My view on cataracts is completely different: they are not "just a way of life." Many of my fears about surgery were completely unfounded. Thanks to today's technological advances, cataract surgery was not a scary or painful experience.
Contact Laser Eye Center Today
If you feel inspired to take control of your vision, the team at Laser Eye Center would love to meet you and tell you more about cataract surgery. Schedule a consultation with us today via phone or email.
Get started on your journey to clearer, crisper vision with Laser Eye Center™. Our expert team of doctors are trained and skilled in the latest technology and methods for laser vision correction. To learn more about our state-of-the-art All Laser LASIK technology or about All Laser LASIK itself, contact us today. Schedule your FREE All Laser LASIK consultation by calling today.