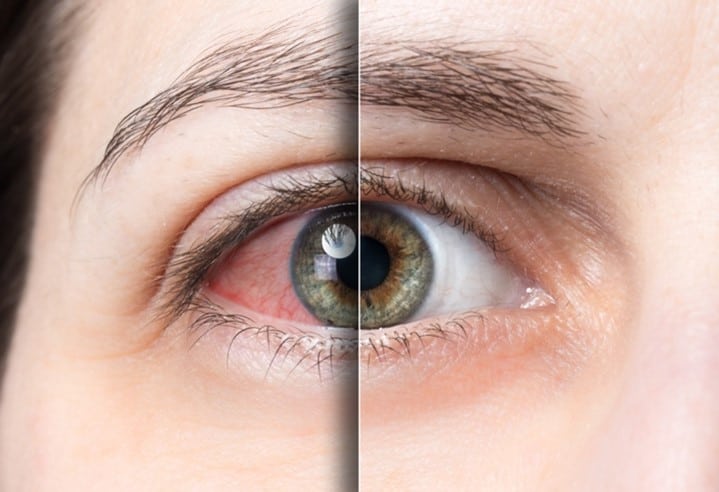 El síndrome del ojo seco puede afectarlo todo el año, con clima frío y seco en el invierno y el flujo de aire de los ventiladores y el aire acondicionado en el verano afectando la película lagrimal. Sin embargo, parece que la primavera es el mejor momento para las quejas de ojo seco. Un estudio de cinco años encontró un pico en las visitas al oftalmólogo por preocupaciones relacionadas con el ojo seco en abril de cada año, correlacionando los alérgenos y la enfermedad del ojo seco.
Nuestros oftalmólogos en Laser Eye Center en Los Ángeles ofrecen varios tratamientos y tecnologías para combatir el síndrome del ojo seco y ayudarlo a aliviar los síntomas incómodos.
Cómo afecta la primavera a tus ojos y cuerpo
La primavera trae consigo muchos alérgenos en el aire, desde el polen y la caspa de las mascotas hasta el moho y el polvo, que desencadenan reacciones como picazón, ojos rojos y llorosos y congestión nasal. Este aumento de alérgenos es especialmente lamentable para las personas con síndrome de ojo seco, ya que causa estos síntomas y más:
Visión borrosa
Ojos irritados
Sensación de arena en los ojos
Picazón en los ojos
Enrojecimiento de los ojos
Ojos llorosos
Dolor en los ojos
Sensación de escozor en los ojos
Cuando experimenta ojos llorosos, es la forma en que su cuerpo trata de corregir el síndrome del ojo seco a través de la producción adicional de lágrimas. El problema es que estas lágrimas solo brindan un alivio temporal porque son lágrimas de mala calidad compuestas principalmente de agua.
Tratamientos para la enfermedad del ojo seco
Durante la primavera o en cualquier época del año, las lágrimas artificiales diarias o las gotas lubricantes para los ojos pueden ayudar mejorando la humedad para mayor comodidad. Las gotas recetadas o los esteroides también pueden brindarle alivio, y los tapones lagrimales pueden ayudar en casos graves a prevenir el drenaje de lágrimas. Nuestros oculistas en Laser Eye Center ofrecen dos opciones de tratamiento que pueden brindarle un alivio a largo plazo sin la necesidad de gotas para los ojos a diario.
La tecnología iLux es una solución personalizada que mejora la salud de la película lagrimal y fomenta la producción natural de lágrimas. El tratamiento de 15 minutos calienta las glándulas afectadas y las exprime suavemente para eliminar obstrucciones y mejorar la capa de lípidos (aceite) en las lágrimas para una mejor composición de las lágrimas.
BlephEX es otro procedimiento en el consultorio que puede mejorar la enfermedad del ojo seco al eliminar años de biopelícula debajo de los párpados. El margen del párpado es la única parte de su cuerpo que nunca se lava o limpia. Con el tiempo, la biopelícula bacteriana se acumula en los párpados, especialmente en los usuarios de lentes de contacto. Los tratamientos BlephEX eliminan la piel y los desechos para reducir la inflamación y proporcionar párpados más sanos y cómodos con una mejor calidad y producción de lágrimas.
Si tiene problemas con los signos de la enfermedad del ojo seco, comuníquese hoy con Laser Eye Center en Los Ángeles para programar su examen de la vista.
Get started on your journey to clearer, crisper vision with Laser Eye Center™. Our expert team of doctors are trained and skilled in the latest technology and methods for laser vision correction. To learn more about our state-of-the-art All Laser LASIK technology or about All Laser LASIK itself, contact us today. Schedule your FREE All Laser LASIK consultation by calling today.