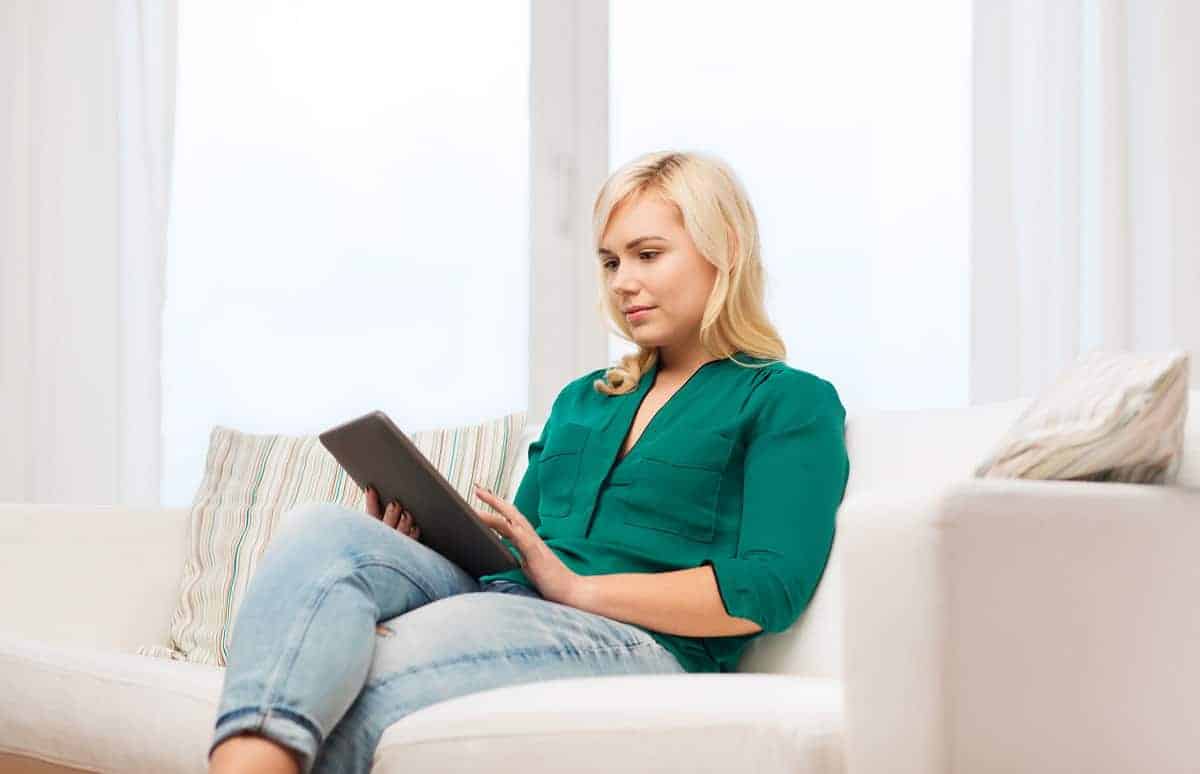 As you research LASIK online, you may come across certain LASIK providers that use the phrase "co-management" to describe their model of care. In the co-management model, a LASIK surgeon performs the procedure, and an optometrist at a different practice handles all of the patient's pre- and post-operative care.
Although this is a popular model, Laser Eye Center does not co-manage with outside optometrists. We believe our patients are better served by having all of their care coordinated and provided by one team of experts in one convenient location. Here's why:
Continuity of Care
As the largest independent LASIK center in Southern California, we manage your care from start to finish. From the minute you initially contact us throughout your procedure and post-operative follow-up, you will work exclusively with our knowledgeable team. You can rest assured that you will have all of your questions answered in a timely manner and your concerns thoughtfully addressed.
We perform your initial LASIK evaluation and do a complete assessment of your vision, eye health, general health and medical history. We determine whether you are a candidate for LASIK and identify any factors that could affect your surgical outcomes.
Our surgeons use leading-edge technology to produce stellar visual outcomes with a quick recovery. Our optometrists ensure your eyes heal optimally and follow up with you regularly after your surgery. Excellent follow-up care is nearly as important as the procedure itself, so you can have peace of mind that you are in capable, caring hands.
At Laser Eye Center, you are never treated like just a number — we get to know you as a unique individual and strive to exceed your expectations throughout your LASIK journey.
Cost Savings
In a co-management care model, a LASIK surgeon must pay the referring optometrist a fee of approximately $1,200 per patient. In turn, the optometrist manages the patient's pre- and post-operative LASIK care until the patient has been discharged. But in a practice like ours, where we have direct relationships with our patients, cutting out this referral fee translates to an automatic savings of $1,200 per patient.
Don't Take Our Word for It
You don't have to take our word for it! Here's what a few of our patients have to say about us on Yelp:
"My experience at Laser Eye Center was so amazing. I was so lucky to meet the doctor that did my surgery; she was so good in explaining to me the different types of surgery and which one was the best for me. She answered all my questions and explained everything to me the best way possible. I'm so glad that I took the steps. Now every time I wake up and when I open my eyes and I don't have to look for my glasses, I'm so happy that I had that surgery done. Thank you so much Dr. Woo, you are my hero. I will be thankful to you the rest of my life…"
"Once I made up my mind about LASIK, I did tons of research to find the best place to take care of my one set of eyes and I'm SO happy I decided to go with the Laser Eye Center.

I went in for a consult on Friday; found out then and there after a series of tests that I was a good candidate for LASIK. I wanted my surgery ASAP so I scheduled my surgery for the following Thursday… What was convenient was they have multiple office locations (same surgery doctors) in SoCal so I took the earliest appointment at the Cerritos location and I've been doing all my follow ups at this DTLA location. It's really nice to have the flexibility in locations.

One thing I really appreciated was how nice and thorough the staff was to me. They explained everything in detail prior to the surgery but even throughout the less than 10-minute surgery, the whole team of people in the room called out the next steps to put me at ease. I was a little more nervous day of the surgery than I thought I would be and the fact that the whole team was so kind and understanding and explaining everything in such detail really put me more at ease. In addition to kind surgeons, you also want to make sure you have a kind staff as well when you go in for a procedure like this. I probably interacted with 15+ people in both locations and every single staff member was great. Dr. Woo and Dr. Shammas are the two best doctors to trust with your vision.

Everything from the initial exams, to the surgery, to the follow-up visits has been conducted with efficiency and kindness. It's been two full weeks since my surgery and I've had a really quick recovery time! I also wanted to mention I have a VERY high prescription (-7.5 in both eyes) and I've been wearing glasses since 3rd grade so this has been a life changing procedure for me and I'm so happy I got it done with this team."
Contact Laser Eye Center Today
For more information about LASIK surgery or to schedule an assessment with our team, please contact us today.