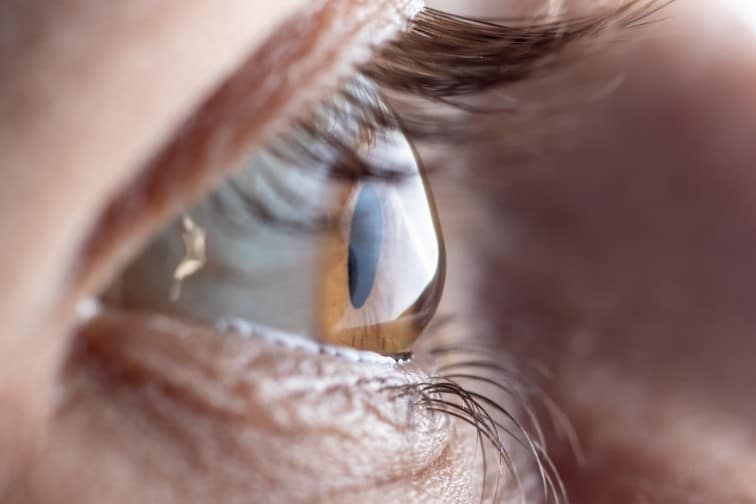 Hacer frente a cualquier diagnóstico médico puede ser difícil. Si recientemente le diagnosticaron queratocono, es normal que experimente una amplia gama de sentimientos, desde ansiedad sobre lo que Prepara el futuro hasta nervios por encontrar al médico adecuado. En esta publicación, Laser Eye Center, uno de los principales proveedores de atención del queratocono, brinda consejos para ayudarlo a lidiar con su diagnóstico y manejarlo de manera efectiva.
Encuentre un Médico que se Especialice en el Tratamiento del Queratocono
En primer lugar, le recomendamos que busque un médico cuyas especialidades incluyan el tratamiento y manejo del queratocono. No todos los médicos ofrecen el mismo nivel de experiencia o la misma tasa de éxito con los pacientes con queratocono. Puede tomar algún tiempo investigar sus opciones y encontrar la adecuada, pero sin el médico adecuado, no obtendrá la atención que necesita. Nuestros médicos conocen muy bien el queratocono y los últimos tratamientos para el queratocono, incluido el entrecruzamiento de la córnea, y estarán encantados de consultarle sobre su caso.
No se Salte las Citas Médicas
Una vez que haya establecido la atención con un médico de confianza, manténgase al día con todas sus citas. El queratocono es una enfermedad progresiva y es imposible predecir cómo cambiará con el tiempo. El control regular es la mejor manera de estar al tanto de su salud ocular y hacer ajustes a su plan de atención según sea necesario. Incluso si su visión parece estar bien, no se salte sus citas médicas.
Evite Frotarse o Rascarse los Ojos
Frotarse o rascarse constantemente los ojos no solo puede provocar queratocono, sino que también puede acelerar la progresión de la afección. El trauma de la presión puede debilitar las fibras de colágeno de la córnea. Además, frotarse o rascarse los ojos puede transmitir gérmenes de los dedos a los ojos, lo que lo pone en riesgo de contraer una infección ocular.
Evita frotarte o rascarte los ojos a toda costa. Si siente picazón o sequedad en los ojos, o si le entra polvo o suciedad en los ojos, intente enjuagarlos con gotas para los ojos de venta libre o una solución salina estéril.
Obtenga el Apoyo que Necesita en Laser Eye Center
Nuestro equipo quiere que recuerde que el queratocono no tiene que definirlo ni interferir significativamente con su estilo de vida normal. Puede haber desafíos, pero con el equipo médico adecuado que lo guíe, no hay razón por la cual no deba vivir una vida activa e independiente.
Nos complace ofrecer el entrecruzamiento de la córnea, un tratamiento mínimamente invasivo aprobado por la FDA que ha demostrado retardar o detener el empeoramiento del queratocono. Para hablar con un médico de Laser Eye Center sobre el entrecruzamiento de la córnea y otras estrategias para controlar el queratocono, solicite una cita. Llámenos o envíenos un correo electrónico hoy.
Get started on your journey to clearer, crisper vision with Laser Eye Center™. Our expert team of doctors are trained and skilled in the latest technology and methods for laser vision correction. To learn more about our state-of-the-art All Laser LASIK technology or about All Laser LASIK itself, contact us today. Schedule your FREE All Laser LASIK consultation by calling today.