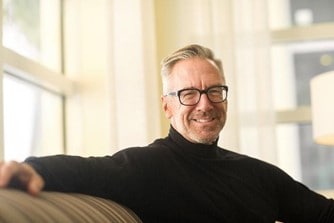 En Laser Eye Center, nuestros oftalmólogos se reúnen con muchos pacientes de mediana edad que sienten curiosidad por LASIK pero se preguntan si han perdido la oportunidad de someterse a la cirugía. Si bien la mayoría de los pacientes de LASIK tienen menos de 40 años, la edad no es necesariamente un factor de descalificación. En este blog, aprenda por qué es aceptable preguntarle a un médico acerca de LASIK a cualquier edad.
La Candidatura se Evalúa de Forma Individual
Independientemente de la edad, cada posible paciente debe ser evaluado para determinar si es un candidato adecuado para LASIK. Así como algunas personas menores de 40 años no son elegibles para LASIK (aquellas con córneas delgadas, por ejemplo), algunas personas mayores de 40 años pueden ser excelentes candidatos. De hecho, muchas personas han logrado resultados asombrosos con LASIK a los 40, 50 y 60 años.
La mejor manera de averiguar si LASIK es la mejor opción para su situación es reunirse con un oftalmólogo. Él o ella analizará factores como su salud general, la constancia de su receta, el grosor de su córnea y el tamaño de su pupila para hacer una recomendación adecuada.
¿Por qué la Mayoría de Los Pacientes Buscan LASIK Antes de Los 40?
La razón principal por la que los pacientes de LASIK buscan LASIK a una edad más temprana es para corregir los errores de refracción que han tenido desde su juventud. Han decidido someterse a una cirugía lo antes posible principalmente para lograr una visión independiente y eliminar su dependencia de los anteojos, ahorrar dinero y vivir su "mejor visión hasta el momento" durante el mayor tiempo posible. Después de todo, cuanto antes complete el procedimiento, más tiempo tendrá para conectarse con el mundo a través de sus ojos, sin ayudas visuales.
Tú También Puedes Ser Demasiado Joven
La FDA ha aprobado LASIK para pacientes mayores de 18 años, por lo que es posible que sea demasiado joven para LASIK. Nuestros cirujanos sugieren esperar hasta los 20 años antes de someterse al procedimiento, para que sus ojos tengan más tiempo para estabilizarse.
Una alternativa al LASIK
Si finalmente no se lo considera un candidato óptimo para LASIK debido a su edad y una prescripción inestable, eso no significa que tenga que depender de anteojos o lentes de contacto para siempre. Puede ser un buen candidato para lentes de contacto implantables y/o un cambio de lentes transparentes. Durante este procedimiento, su oftalmólogo reemplaza su lente natural con un lente intraocular (LIO) que corrige su visión. La cirugía es segura y las mejoras deberían durar el resto de su vida.
Laser Eye Center Puede Ayudar
Laser Eye Center es el proveedor más confiable de LASIK con láser en Los Ángeles, el condado de Orange y El Inland Empire. Si está interesado en disminuir su dependencia de las gafas, nuestros oftalmólogos estarán encantados de evaluar si es un buen candidato para LASIK, sin importar su edad. Reserve una consulta hoy para hablar con nuestros expertos.
Get started on your journey to clearer, crisper vision with Laser Eye Center™. Our expert team of doctors are trained and skilled in the latest technology and methods for laser vision correction. To learn more about our state-of-the-art All Laser LASIK technology or about All Laser LASIK itself, contact us today. Schedule your FREE All Laser LASIK consultation by calling today.