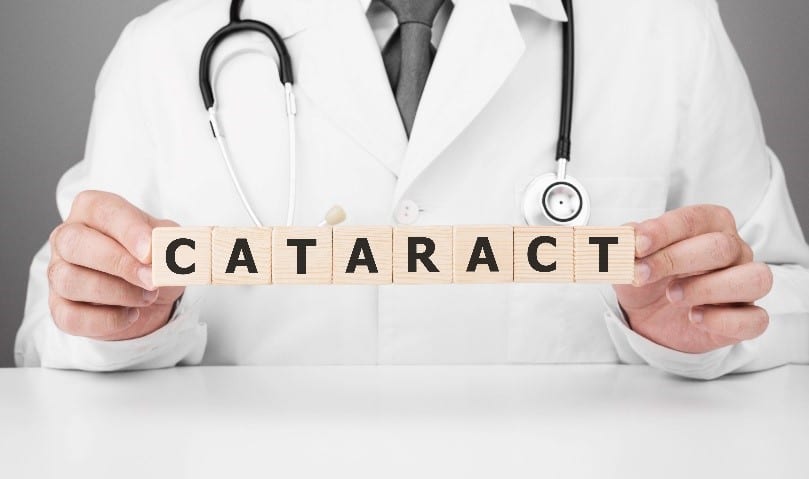 Decidir si se debe extirpar una catarata o cuándo hacerlo es muy personal. Las cataratas pueden ser impredecibles y no existe una solución universal que funcione para todos. Para la mayoría de las personas, las cataratas seguirán empeorando o "madurando" con el tiempo y, según los expertos en cataratas de Laser Eye Center, dejarlas sin tratar puede tener consecuencias graves.
La Extracción Quirúrgica se Vuelve Más Difícil
El primer riesgo de dejar una catarata sin tratar es que será más difícil eliminarla de manera segura. Una catarata muy dura y densa generalmente es más difícil de romper y extirpar quirúrgicamente que una catarata temprana o inmadura. Esperar demasiado para recibir tratamiento de cataratas puede aumentar el riesgo de complicaciones durante o después de la cirugía.
Deterioro Visual que Afecta la Calidad de Vida
En los primeros días de una catarata, obtener una nueva receta para anteojos, aplicar una capa antirreflectante a sus anteojos o hacer modificaciones simples en su estilo de vida puede ayudarlo a evitar limitaciones en su rutina diaria.
Pero las cataratas más maduras pueden obstruir significativamente la visión hasta el punto de afectar la calidad de vida. La visión puede ser increíblemente nublada o borrosa, y pueden ocurrir otros síntomas, como halos o resplandor alrededor de las luces, visión doble u objetos amarillentos/oscurecidos.
Dependiendo de sus síntomas individuales de cataratas, puede resultarle difícil trabajar, conducir, leer o disfrutar de sus pasatiempos favoritos. Eventualmente, sus cataratas podrían incluso causarle ceguera parcial o total.
Mayor Riesgo de Accidentes
Si no se trata, las cataratas afectan significativamente su visión y lo ponen en mayor riesgo de sufrir accidentes graves. Conducir, hacer tareas domésticas o trabajar con cierto tipo de herramientas o maquinaria puede ser muy peligroso cuando la visión está deteriorada.
Incluso las tareas sencillas y cotidianas, como salir de la bañera o subir o bajar un tramo de escaleras, podrían provocar una caída o una lesión devastadora si no puede ver claramente lo que está haciendo.
Opciones Quirúrgicas Seguras en Laser Eye Center
Cuando pospone la cirugía de cataratas, corre el riesgo de sufrir un deterioro visual devastador o un accidente relacionado. Si le han diagnosticado una catarata, sea proactivo y discuta sus opciones de tratamiento con nuestro equipo experimentado.
La cirugía de cataratas moderna es muy segura y avanzada. Con nuestra selección de lentes intraoculares (IOL), podemos restaurar una gama completa de visión funcional e independiente. Nuestros pacientes generalmente pueden regresar a sus actividades normales, incluido el trabajo, tan pronto como el día después de la cirugía.
Para solicitar una consulta con los cirujanos de cataratas en Laser Eye Center, llámenos o envíenos un correo electrónico hoy.
Get started on your journey to clearer, crisper vision with Laser Eye Center™. Our expert team of doctors are trained and skilled in the latest technology and methods for laser vision correction. To learn more about our state-of-the-art All Laser LASIK technology or about All Laser LASIK itself, contact us today. Schedule your FREE All Laser LASIK consultation by calling today.