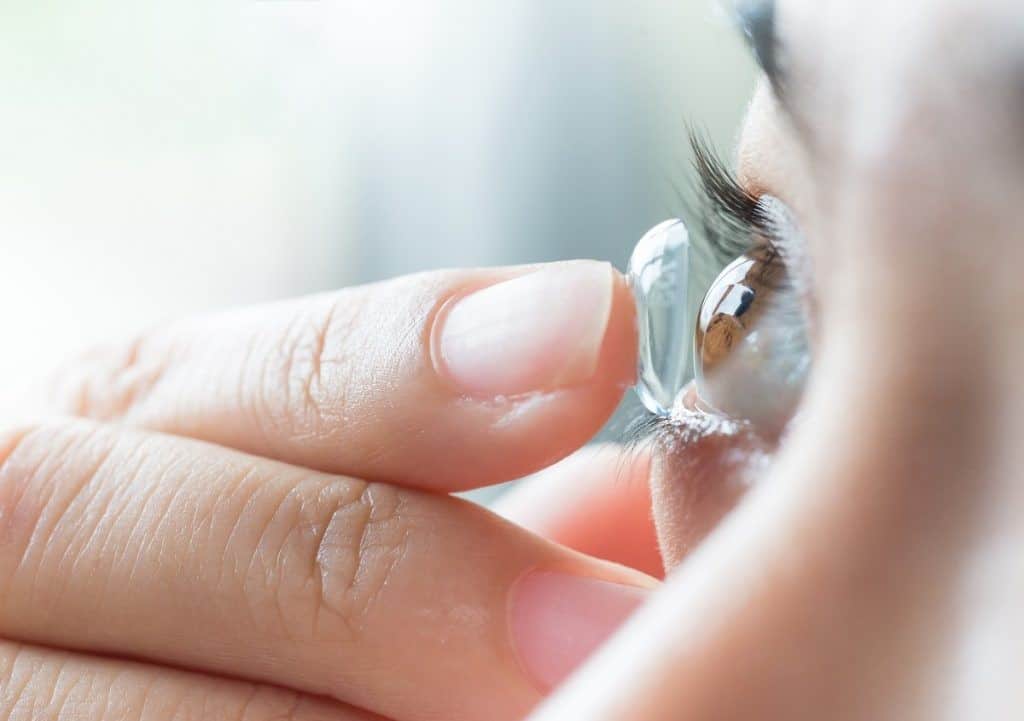 En nuestra última publicación de blog, el equipo de Laser Eye Center presentó el concepto de monovisión para la corrección de la presbicia. Después de responder algunas preguntas de los candidatos interesados, pensamos que sería útil proporcionar una visión más profunda de lo que logra la monovisión y lo que puede esperar de ella.
¿QUÉ HACE LA MONOVISIÓN?
La monovisión es una opción atractiva si tiene presbicia y desea una buena agudeza visual en todos los rangos sin depender constantemente de anteojos para leer.
El nombre "monovisión" es un poco engañoso porque ambos ojos deben trabajar juntos para ver claramente a diferentes distancias. La visión en un ojo, generalmente el ojo dominante, se corrige para ver claramente los objetos lejanos y la visión en el otro ojo se corrige para ver claramente los objetos cercanos. Si bien puede parecer inusual que los ojos tengan dos poderes de enfoque diferentes, el cerebro se ajusta muy rápidamente para interpretar la información visual y brindar una visión clara y combinada.
La mayoría de las personas se adaptan fácilmente a la monovisión. Una vez que los ojos y el centro visual del cerebro se han ajustado, el cerebro suprime ligeramente el ojo desenfocado. Si mira un objeto lejano con su "ojo lejano", su cerebro suprime parcialmente la visión en el ojo cercano, por lo que su ojo lejano toma el control, y viceversa. Es prácticamente imposible saber qué ojo se corrige para la visión de cerca y qué ojo se corrige para la visión de lejos cuando ambos ojos están abiertos.
La monovisión se puede lograr usando lentes de contacto con dos potencias diferentes o remodelando las córneas con cirugía refractiva con láser. Muchos pacientes prefieren la comodidad de la cirugía láser al cuidado y mantenimiento de los lentes de contacto. Nuestro equipo recomendará la opción adecuada para usted en función de una evaluación exhaustiva de sus ojos y una discusión detallada de sus necesidades. Si opta por la cirugía refractiva, generalmente recomendamos "prever" los efectos de la monovisión con el uso de lentes de contacto durante un período corto de tiempo.
QUÉ ESPERAR CON MONOVISIÓN
La monovisión funciona bien para muchos de nuestros pacientes. Sin embargo, un subconjunto de pacientes informó fatiga visual después de períodos prolongados de trabajo de cerca (p. ej., leer letra pequeña, coser). Nuestros oftalmólogos pueden prescribir anteojos para leer para ayudar a leer letra pequeña y minimizar la aparición de fatiga o tensión en tales casos.
Además, algunos pacientes con monovisión experimentan deslumbramiento o alteraciones visuales similares cuando conducen de noche. Pero por lo general agradecen la compensación por la excelente visión que logran con una menor dependencia de los anteojos.
¿ES LA MONOVISIÓN ADECUADA PARA USTED?
Como cualquier solución de corrección de la visión, lo invitamos a una consulta gratuita para saber si la monovisión es adecuada para usted, teniendo en cuenta sus necesidades únicas. Como procedimiento popular, vale la pena conversar con nuestros expertos en visión para saber cómo puede beneficiarse de la monovisión. Llame o envíe un correo electrónico a nuestro equipo hoy para solicitar más información sobre monovisión.
Get started on your journey to clearer, crisper vision with Laser Eye Center™. Our expert team of doctors are trained and skilled in the latest technology and methods for laser vision correction. To learn more about our state-of-the-art All Laser LASIK technology or about All Laser LASIK itself, contact us today. Schedule your FREE All Laser LASIK consultation by calling today.