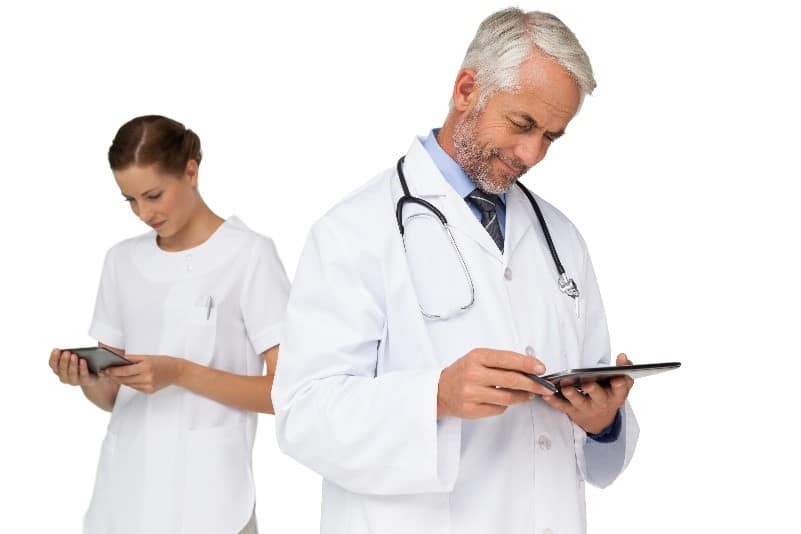 Su visión es demasiado valiosa para confiar en cualquiera. Cuando toma la decisión de someterse a una cirugía ocular, ya sea corrección de la visión con láser o cirugía de cataratas, sus estándares para un cirujano deberían ser muy altos.
En Laser Eye Center, encontrará que nuestros cirujanos son igualmente experimentados, hábiles, apasionados y motivados. Y como amamos lo que hacemos, queremos ser los mejores.
El Cirujano Competente Versus El Cirujano Experto
Un artículo publicado el año pasado en Optolmology Times resonó con nuestro equipo por su descripción de un concepto llamado curva de aprendizaje quirúrgico. De acuerdo con la curva de aprendizaje quirúrgico, a medida que un cirujano avanza a través del entrenamiento de residencia y, finalmente, a la práctica clínica, puede tomar uno de dos caminos: competencia o excelencia.
El cirujano competente continúa haciendo todo lo que aprendió en la residencia sin mejorar sus habilidades clínicas ni aprender nuevas técnicas o tecnología. Además, el cirujano competente remite los casos complejos a otros cirujanos ('más adecuados'), lo que le quita la oportunidad de desarrollo y le falta pasión por el trabajo.
Por el contrario, el Cirujano Experto se ve impulsado a ser lo mejor que puede, sobresaliendo en todos los sentidos para superar sus propios estándares. Un aprendiz voraz, el cirujano experto invierte en educación continua y se esfuerza por aprender de todos y cada uno de los casos. Además, él o ella acepta con entusiasmo las referencias para casos complicados y se prepara diligentemente para tales cirugías.
Avances En El Campo De La Cirugía Ocular
Los cirujanos de Laser Eye Center son apasionados y motivados para sobresalir. Continuamos evolucionando nuestras habilidades y tecnología porque es lo mejor para nuestros pacientes. Nos enorgullecemos de nuestro trabajo y nos dedicamos a hacer avanzar el campo de la cirugía ocular, ya sea en términos de tecnología, técnicas quirúrgicas y servicio.
Considere esto: después de graduarse de la escuela de medicina, un médico debe completar un programa de residencia antes de poder ejercer. Los cirujanos LASIK deben seguir un proceso similar de capacitación en el que el cirujano recibe capacitación en el campo por parte de otros expertos para obtener la certificación en las plataformas tecnológicas LASIK y, por lo tanto, ser aprobado para practicar.
Como el Laser Eye Center original del sur de California, hemos capacitado a algunos de los médicos más reconocidos durante los últimos 30 años. De hecho, casi la mitad de los cirujanos oculares con láser que ejercen en Los Ángeles hoy en día son ex empleados de Laser Eye Center, que trabajaron durante años con nosotros, algunos durante 10 a 12 años, antes de establecer sus propios negocios prósperos. Este es un testimonio de nuestro éxito.
Conozca A Nuestro Equipo De Expertos
Laser Eye Center se construyó sobre la filosofía fundacional de que la visión forma la base para permitir una conexión significativa con el mundo que nos rodea, conectándonos con lugares, naturaleza, aventuras y, lo que es más importante, con nuestros seres queridos. Como tal, valoramos profundamente la confianza que los pacientes depositan en nosotros cuando dan el primer paso hacia una visión perfecta, mientras trabajamos para esforzarnos por cambiar la vida de las personas a través de una cirugía ocular experta. Nos apasiona la oportunidad de tener un impacto positivo en su vida, y esperamos conocerlo y aprender cómo podemos servirle mejor.
Llámenos o envíenos un correo electrónico hoy para solicitar una consulta.
Get started on your journey to clearer, crisper vision with Laser Eye Center™. Our expert team of doctors are trained and skilled in the latest technology and methods for laser vision correction. To learn more about our state-of-the-art All Laser LASIK technology or about All Laser LASIK itself, contact us today. Schedule your FREE All Laser LASIK consultation by calling today.