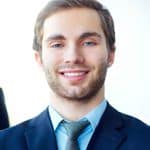 An important study has confirmed what the Laser Eye Center™ team has long believed: All Laser LASIK improves the lives of our patients tremendously (and with very few long-term side effects).
The results of an FDA-led study on All Laser LASIK found that the procedure is incredibly effective and that patients are overwhelmingly satisfied with their procedure. Here, Laser Eye Center™ discusses the study and its findings in more detail.
What the FDA Study Set Out to Prove
In 2009, the U.S. Food and Drug Administration teamed up with the National Eye Institute and the Department of Defense to study nearly 600 All Laser LASIK patients. The All Laser LASIK Quality of Life Collaboration Project involved a Web-based questionnaire and patient interviews of military personnel and civilians that underwent All Laser LASIK.
The goal of the project, according to the FDA, was look at the vision quality of patients after All Laser LASIK, and to measure their satisfaction with the procedure, as well as post-operative side effects.
They followed up with the patients three months after their All Laser LASIK procedures, to evaluate their vision and inquire about their quality of life.
Happy Patients Enjoy Better Vision
The results were terrific: at least 95 percent of the patients had 20/20 vision or better. Earlier data showed the 20/20 rate around 60 percent.
Not only did the patients see more clearly, but they were also thrilled with the results: the military patient group had a 99-percent satisfaction rate, and the civilian group reported a 96-percent satisfaction rate.
"Overall, patients experienced improved symptoms after surgery with an extremely high satisfaction rate. That's better than most things in medicine, not just in the eye world," said Dr. Mitchell A. Jackson of Ocular Surgery News.
Temporary Side Effects after All Laser LASIK
The team also looked at visual symptoms after All Laser LASIK, such as glare, halos and dry eye. Though a small percentage of patients did report mild symptoms, the researchers believe that the timing of the study could be to blame. According to the team, any post-operative visual symptoms tend to crop up around the three-month mark, and disappear after that.
"I've done many studies looking at All Laser LASIK outcomes and I've found that the incidence of the signs and symptoms of dry eye are most pronounced between one to three months, and then improve markedly at six to 12 months," said Dr. Edward Manche, an investigator who took part in the study. "This also applies to glare, halo and starbursts."
However, overall, the studies found that less than 1 percent of patients had difficulty engaging in their normal lifestyle activities after All Laser LASIK.
Do You Want Clearer Vision?
If you would like to count yourself among the ranks of satisfied All Laser LASIK patients, Laser Eye Center™ would love to tell you more about the surgery. Please call our office at 800-80-LASER today and schedule an informational All Laser LASIK surgery consultation.