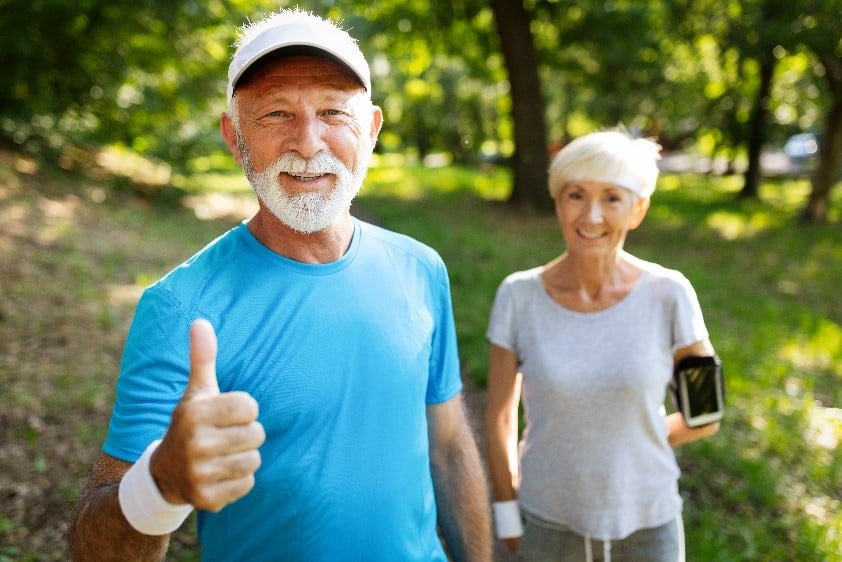 Hay tantos lentes intraoculares disponibles en el mercado hoy en día, pero pocos ofrecen la visión excepcional que ofrece el lente AcrySof IQ PanOptix. Superando a casi todos los demás tipos de lentes intraoculares (IOL), PanOptix proporciona la visión de alta definición que necesita para vivir un estilo de vida activo e independiente sin anteojos.
En Laser Eye Center, creemos que no debe conformarse con nada menos que lo mejor. Queremos que disfrute del mundo con claridad a través de sus propios ojos, no a través de los cristales de las gafas de lectura o de las gafas. Estaremos encantados de reunirnos con usted para evaluar sus necesidades de LIO y determinar si el lente PanOptix es adecuado para usted y su estilo de vida.
EL PRIMERO DE SU TIPO
PanOptix ha atraído un gran revuelo en el mundo de la oftalmología porque es el primer lente de su tipo: un lente trifocal, que utiliza tecnología de división de luz difractiva para proporcionar una amplia gama de visión nítida.
Con su tecnología única, el lente PanOptix ofrece la excelente visión de lejos, intermedia y de cerca que necesita para casi todas sus tareas diarias, como leer, conducir, trabajar en una computadora o enviar un mensaje de texto. Di adiós a tus lectores de una vez por todas, ¡de por vida!
Ya no es necesario conformarse con una visión "adecuada" a una sola distancia, sino compensar con el uso de gafas para ver a otras distancias. No tiene que elegir entre una visión lo suficientemente buena para ver la carretera, pero no lo suficientemente buena para leer su tablero, o viceversa. Gracias a PanOptix, puede recuperar por primera vez la visión que necesita para ver la carretera, leer su tablero y ver la aplicación Google Maps o Waze en su teléfono inteligente, con poca o ninguna dependencia de los anteojos para leer.
EFECTOS SECUNDARIOS MÍNIMOS
Otras LIO afirman proporcionar una visión clara a múltiples distancias, pero también se sabe que causan efectos secundarios visuales desagradables, como problemas con la sensibilidad al contraste, deslumbramiento y halos alrededor de las luces. Parte del atractivo de el lente PanOptix es que ofrece una visión de alta calidad sin los efectos secundarios que son comunes con otros lentes.
¿QUIÉN PUEDE BENEFICIARSE DE EL LENTE PANOPTIX?
Lo más probable es que, si necesita una cirugía de cataratas o simplemente quiera deshacerse de sus anteojos para leer de una vez por todas, probablemente sea un buen candidato para los lentes PanOptix. Al evaluarlo para el lente PanOptix, nuestros cirujanos de cataratas tendrán en cuenta factores como:
Tu salud
Forma del Ojo
Necesidades De Su Estilo de vida
CAMBIA TU FORMA DE VER EL MUNDO
Si está comenzando a experimentar los efectos de las cataratas, como visión borrosa, colores apagados o sensibilidad a las luces brillantes, solicite una cita con nuestros cirujanos de cataratas hoy. Evaluaremos sus opciones de LIO y lo ayudaremos a elegir el lente que mejor se adapte a sus necesidades.
Get started on your journey to clearer, crisper vision with Laser Eye Center™. Our expert team of doctors are trained and skilled in the latest technology and methods for laser vision correction. To learn more about our state-of-the-art All Laser LASIK technology or about All Laser LASIK itself, contact us today. Schedule your FREE All Laser LASIK consultation by calling today.