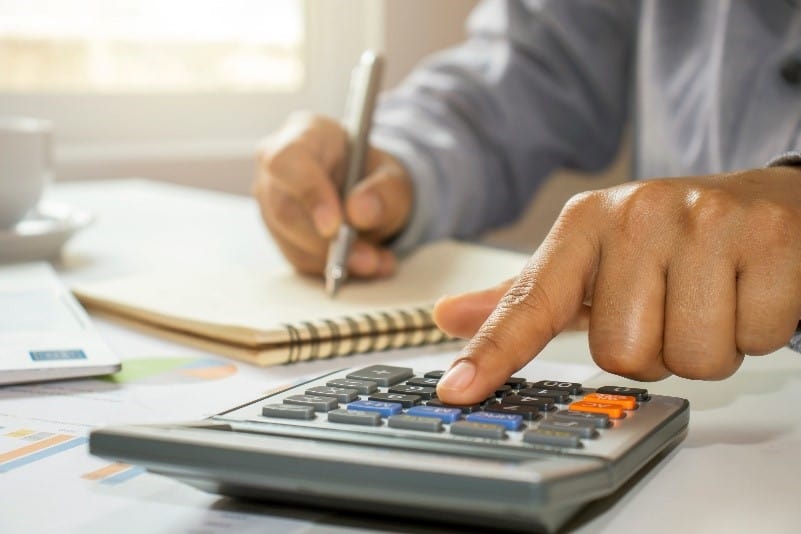 El equipo de Laser Eye Center cree firmemente que LASIK puede enriquecer su vida de innumerables maneras. Pero como con cualquier gran decisión, debe preguntarse si puede justificar el gasto.
Si está indeciso acerca de someterse a LASIK para eliminar su dependencia de los lentes de contacto, es posible que desee realizar un análisis de costos del procedimiento en comparación con lo que paga actualmente por la corrección de la visión.
ANÁLISIS DE COSTOS
Según el tipo y la marca de lentes de contacto que use, podría estar pagando entre $150 y $1500 o más por año. Cuanto mayor sea su error de refracción o más especializados sean sus contactos, más puede esperar pagar.
Hay otras variables a considerar. Por ejemplo, los suministros de limpieza de contactos son costos recurrentes que pueden acumularse con el tiempo. Además, debe tener en cuenta las visitas anuales a un optometrista para mantener su receta actualizada. Si tiene astigmatismo u otras necesidades especiales, es posible que también necesite ajustes de lentes de contacto adicionales.
Aunque el costo único de LASIK parece alto en relación con lo que pagaría por una caja de lentes de contacto, a largo plazo, LASIK puede ahorrarle grandes cantidades de dinero. La corrección permanente de su error de refracción lo libera del gasto de costos de lentes de contacto, limpieza y mantenimiento. (Sin mencionar que te libera de las molestias y la rutina de los lentes de contacto; por ejemplo, ordenar regularmente nuevas cajas de lentes de contacto, limpiarlas todas las noches y ponértelas a primera hora de la mañana).
Cuando mira el panorama general, LASIK es una opción rentable. Con el tiempo, pagará menos por LASIK de lo que gastaría en contactos de más de 30 años y sus gastos relacionados.
POSEE SU VISIÓN
El primer paso hacia una visión más clara e independiente es programar una cita en Laser Eye Center para averiguar si es un candidato. Nuestro equipo realizará algunas pruebas y evaluará sus ojos. También hablaremos con usted sobre los costos estimados de su tratamiento LASIK.
No reparamos en gastos para garantizar la seguridad y satisfacción de nuestros pacientes.
El viejo adagio es cierto: obtienes lo que pagas. Nunca tomaremos atajos en la seguridad del paciente ni ofreceremos tecnología obsoleta para que los pacientes ahorren unos cuantos dólares. Pero le aseguramos que con nuestros cirujanos oculares láser de clase mundial y tecnología de punta, obtendrá el mayor valor por su dinero.
Ofrecemos precios transparentes e integrales sin tarifas ocultas.
No utilizamos tácticas de marketing de cebo y cambio solo para atraer candidatos interesados. Nuestro equipo revisará el costo estimado de LASIK línea por línea para asegurarse de que comprenda lo que está incluido en el precio.
El financiamiento está disponible.
Ofrecemos una variedad de opciones de financiamiento prácticas y convenientes para dividir los costos de LASIK en pagos mensuales bajos. Hay un plan que se ajusta a cualquier presupuesto.
Para programar una consulta LASIK con nuestro equipo, llame al (800) 805-2737 o envíenos un correo electrónico hoy.
Get started on your journey to clearer, crisper vision with Laser Eye Center™. Our expert team of doctors are trained and skilled in the latest technology and methods for laser vision correction. To learn more about our state-of-the-art All Laser LASIK technology or about All Laser LASIK itself, contact us today. Schedule your FREE All Laser LASIK consultation by calling today.