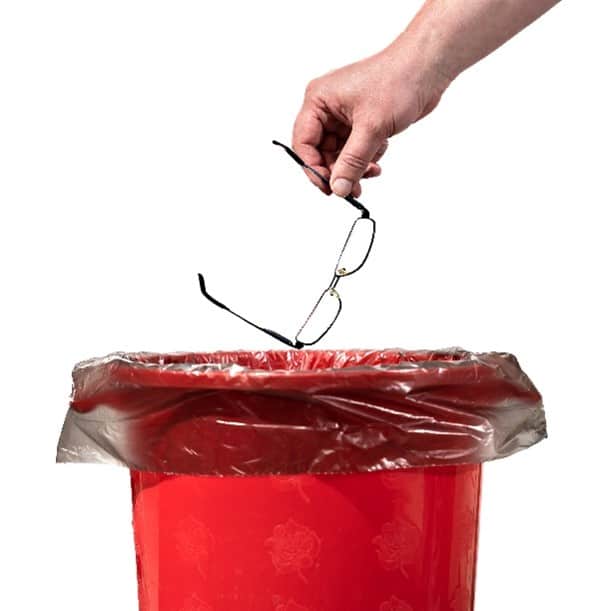 En Laser Eye Center, es nuestro honor y privilegio dar a los pacientes el regalo de una gran vista con LASIK. ¡Somos testigos de estas transformaciones a diario! Pero lo que es habitual para nosotros puede que aún no te resulte familiar.
Si está interesado en la cirugía pero es reacio a comprometerse, podría ser útil que un paciente de LASIK lo guíe a través de su experiencia personal. (Este paciente desea permanecer en el anonimato). Con suerte, su historia puede calmar algunos de sus temores y motivarlo a buscar una visión más clara con LASIK.
Decidir Someterse a LASIK
Me diagnosticaron miopía a una edad temprana y he confiado en anteojos y lentes de contacto casi desde que tengo memoria. Consideré someterme a LASIK después de graduarme de la universidad, pero la idea de que algo me tocara el globo ocular me inquietaba. Además, me engañé pensando que las gafas y los lentes de contacto no eran gran cosa.
En algún momento a mediados de mis 20, comencé a tener un cambio de opinión. Cuando pensé en lo que quería de la vida, me di cuenta de que los anteojos y los lentes de contacto estaban interfiriendo con algunas de mis metas.
Siempre quise correr un maratón, pero el entrenamiento y el acondicionamiento son difíciles con anteojos y lentes de contacto. Cuando estallaron mis alergias, los lentes de contacto me irritaron los ojos. Cambiar a gafas se sintió poco natural e incómodo en carreras largas.
Además, siempre quise convertirme en un oficial de la ley. Aunque la visión perfecta no es imprescindible, hay estipulaciones para la visión sin ayudas correctivas que no cumplo. No puedo arriesgarme a perder un lente de contacto o romper mis anteojos mientras protejo la seguridad del público.
Gradualmente, se hizo más evidente que la corrección de la visión con láser podría ayudarme a sacar más provecho de la vida. Investigué los centros LASIK en el sur de California y un nombre seguía apareciendo: Laser Eye Center. Reservé una consulta con su equipo y me aprobaron para seguir adelante con LASIK.
¡La cirugía en sí fue extremadamente rápida y recibí medicamentos que me impidieron sentir nada! La mejor parte fue que pude ver claramente casi tan pronto como me desperté. Mi recuperación fue sin problemas.
¿La mala visión realmente me estaba frenando?
No fue hasta después de mi cirugía LASIK que me di cuenta de cuánto la mala visión me estaba frenando en la vida. Me siento más feliz y positiva sin anteojos. Arriesgarme y ver beneficios inmediatos me ha convertido en una persona más segura. Mi entrenamiento de maratón va bien y estoy en las primeras etapas de solicitud para la academia de policía.
Incluso las cosas simples son más fáciles. Puedo ser más espontáneo y vivir el momento. Si quiero quedarme a dormir en la casa de un amigo, o unirme a un partido de baloncesto, mis anteojos no me impiden.
No hay duda: LASIK con el equipo de Laser Eye Center fue una de las mejores decisiones que he tomado. Todavía estoy descubriendo las alegrías de la vida sin anteojos ni lentes de contacto.
¡Gracias, Laser Eye Center por darme el regalo de una vista clara!
RESERVA TU CONSULTA HOY
Historias como estas no son únicas. Si desea obtener más información sobre cómo LASIK puede ayudarlo a lograr sus objetivos a corto y largo plazo, Laser Eye Center estará encantado de hablar con usted. Llámenos o envíenos un correo electrónico hoy para solicitar una consulta.
Get started on your journey to clearer, crisper vision with Laser Eye Center™. Our expert team of doctors are trained and skilled in the latest technology and methods for laser vision correction. To learn more about our state-of-the-art All Laser LASIK technology or about All Laser LASIK itself, contact us today. Schedule your FREE All Laser LASIK consultation by calling today.