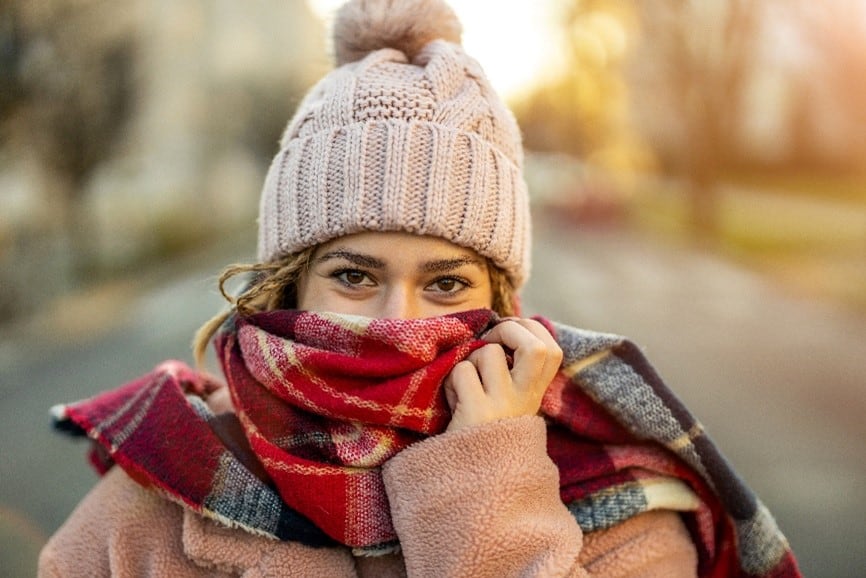 Aunque los médicos de Laser Eye Center realizan LASIK durante todo el año, si ha estado postergando la cirugía refractiva que siempre ha deseado, puede haber algún incentivo adicional para programarla durante los meses de invierno. He aquí por qué el invierno tiene sentido para tantos pacientes de LASIK:
Ya Estás Pasando Más Tiempo Dentro
La gente ya está más inclinada a quedarse en casa durante los meses de invierno. Quedarse cómodo en el sofá por una noche mientras se recupera de LASIK no se siente como un sacrificio cuando hace frío afuera y tiene menos invitaciones sociales de todos modos.
Si bien la recuperación de LASIK es rápida en general, hay ciertas actividades que su médico le indicará que evite en los días y semanas posteriores al procedimiento, como los deportes de contacto y la natación. En los meses de invierno, es menos probable que te dediques a estos pasatiempos en primer lugar.
Tiempo Adicional De Vacaciones
Su tiempo libre es valioso, por lo que es comprensible si no desea dedicar un día de vacaciones a recuperarse de la cirugía LASIK. Los meses de invierno tienen una serie de días festivos (Navidad, Año Nuevo, Día de Martin Luther King Jr. y Día de los Presidentes) que hacen que sea más conveniente programar un día en el que ya estaría en casa del trabajo.
Dado que necesitará que alguien lo lleve a su casa después de la cirugía y lo cuide en las horas iniciales cuando su visión se ve afectada temporalmente, también tiene sentido programar el LASIK cuando pueda asumir con seguridad que un amigo o ser querido también estará fuera del trabajo. .
Un Clima Ideal Para La Recuperación
Un estudio realizado en la Universidad de Wake Forest buscó determinar las mejores condiciones ambientales para los pacientes que se recuperan de LASIK. El estudio encontró que los pacientes prosperaron más cuando las temperaturas exteriores eran más frescas y la humedad era baja.
Tenga en cuenta que los oftalmólogos de Laser Eye Center son expertos que logran excelentes resultados para sus pacientes con LASIK durante todo el año. De ninguna manera el estudio mencionado anteriormente significa que debe posponer el LASIK, pero si tiene un horario flexible, podría considerar someterse al procedimiento en el invierno.
Programar Una Consulta
Haga una resolución de Año Nuevo para mejorar su visión con LASIK. Llame al (800) 805-2737 para programar una consulta con uno de nuestros cirujanos de clase mundial. El equipo de Laser Eye Center verificará que usted sea un buen candidato para el procedimiento y lo pondrá en el camino hacia una mejor visión sin anteojos ni lentes de contacto.
Get started on your journey to clearer, crisper vision with Laser Eye Center™. Our expert team of doctors are trained and skilled in the latest technology and methods for laser vision correction. To learn more about our state-of-the-art All Laser LASIK technology or about All Laser LASIK itself, contact us today. Schedule your FREE All Laser LASIK consultation by calling today.