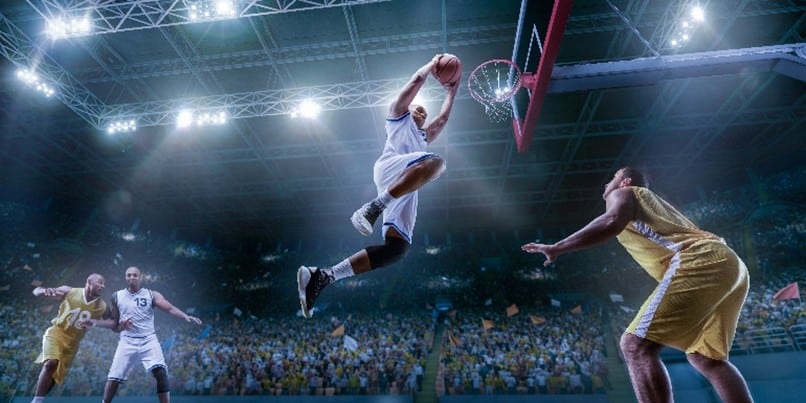 La emoción de March Madness y el comienzo de las grandes ligas de béisbol ha inspirado al equipo del Laser Eye Center a reflexionar sobre las similitudes entre los atletas de élite y nuestros cirujanos de LASIK y cataratas. Aunque los atletas y los cirujanos oculares desempeñan roles muy diferentes, ¡en realidad tienen bastante en común!
PRÁCTICA PRÁCTICA PRÁCTICA
Rara vez, ves a los atletas llegar a las ligas mayores sin dedicar años de sus vidas a regímenes de entrenamiento exigentes. Lo mismo puede decirse de nuestros cirujanos. Cuando nuestros cirujanos comienzan a practicar de forma independiente, han dedicado al menos 12 a 13 años a la educación y capacitación en su oficio. Nuestros cirujanos pasan miles de horas en el quirófano, aprendiendo y perfeccionando técnicas quirúrgicas.
RENDIMIENTO EN EL ESTUDIO
Para desempeñarse como atletas, los cirujanos deben prepararse como atletas. Así como un jugador de fútbol se sienta el lunes para revisar la película del partido del domingo, nuestros cirujanos dedican tiempo a revisar cada cirugía. Estudiar nuestro rendimiento anterior nos ayuda a conocer los problemas que pueden ocurrir durante la cirugía y encontrar nuevas formas de prevenir o responder a esos problemas.
VISUALIZACIÓN
Numerosos atletas profesionales han exaltado las virtudes de la visualización, que es la práctica de imaginar una secuencia de eventos antes de que ocurra. Se sabe que los golfistas en particular visualizan sus tiros. Nuestros cirujanos también se benefician de la visualización. Analizaremos un caso antes de que comience la cirugía para aumentar nuestro enfoque y confianza.
ÉTICA DEL PERFECCIONISMO
La cirugía nunca será una competencia como lo es el deporte. No hay Superbowl de LASIK o Serie Mundial de cirugía de cataratas. Eso no significa que nuestros cirujanos no compartan el compromiso de un atleta con la excelencia total. Estamos motivados a ser lo mejor que podemos ser, porque cualquier cosa menos que lo mejor de nosotros es injusto para nuestros pacientes. Entendemos que el conocimiento del problema y la ciencia de la solución están en constante evolución, y nos esforzamos en desarrollar continuamente nuestras capacidades para evitar estancarnos.
MENTORÍA Y COACHING
Por lo general, vemos atletas experimentados que recurren a la tutoría y el entrenamiento de jugadores más jóvenes; piense en Steve Kerr de los Golden State Warriors o Tommy Lasorda, quien dirigió a Los Angeles Dodgers. El equipo de Laser Eye Center está igualmente dedicado a capacitar a la próxima generación de oftalmólogos. Casi la mitad de todos los cirujanos oculares con láser que ejercen en Los Ángeles pasaron años aprendiendo de nuestro equipo de renombre mundial antes de establecer sus propias prácticas.
¿No sería agradable ver a sus equipos deportivos favoritos con una visión más clara y nítida? Nuestros cirujanos oculares con láser pueden hacer que eso suceda. Llame al (800) 805-2737 o envíe un correo electrónico a Laser Eye Center hoy para solicitar una consulta y analizar sus necesidades de tratamiento individuales.
Comience su viaje hacia una visión más clara y nítida con Laser Eye Center™. Nuestro equipo experto de médicos está entrenado y capacitado en la última tecnología y métodos para la corrección de la visión con Láser. Para obtener más información sobre nuestra tecnología All Laser LASIK de última generación o sobre All Laser LASIK en sí, contáctenos hoy. Programe su consulta GRATUITA de All Laser LASIK llamando hoy.
Get started on your journey to clearer, crisper vision with Laser Eye Center™. Our expert team of doctors are trained and skilled in the latest technology and methods for laser vision correction. To learn more about our state-of-the-art All Laser LASIK technology or about All Laser LASIK itself, contact us today. Schedule your FREE All Laser LASIK consultation by calling today.