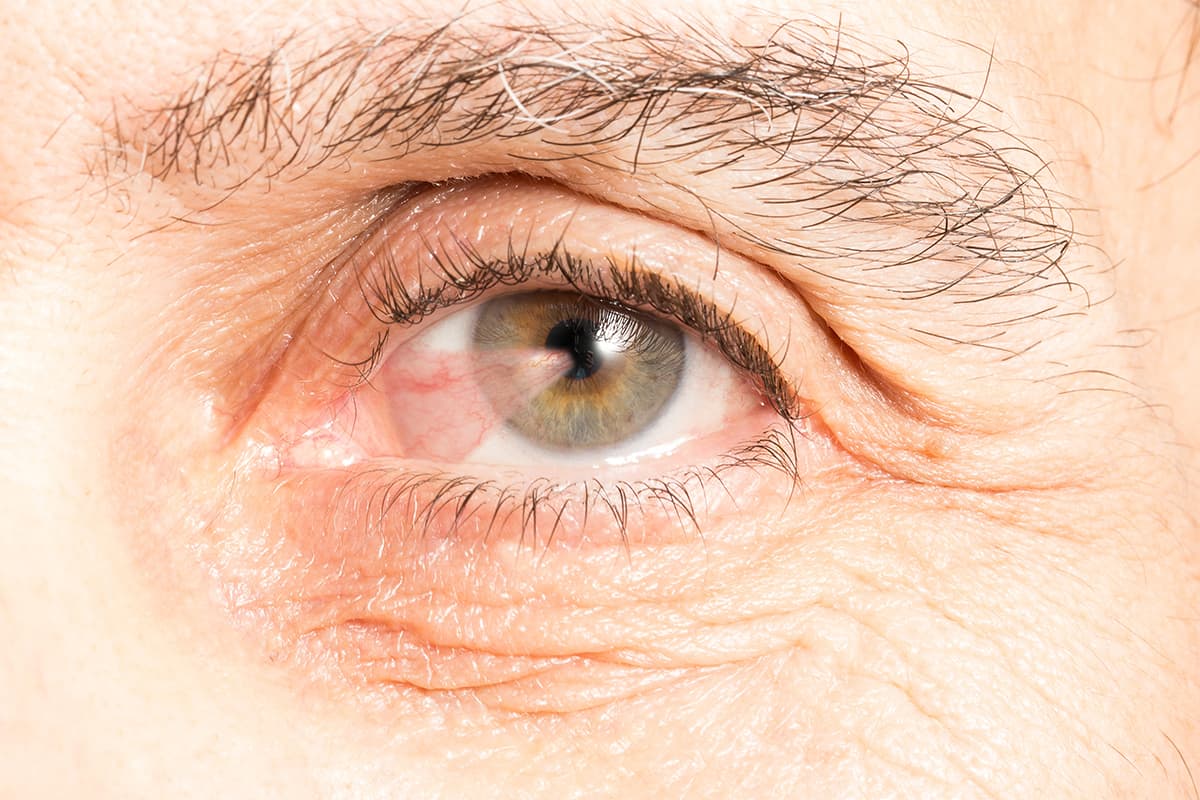 Laser Eye Center™ ha ayudado a innumerables pacientes a deshacerse de los crecimientos de pinguécula y Carnosidad en la parte blanca del ojo (conjuntiva). Nuestros cirujanos han realizado más de 500 000 procedimientos exitosos y han capacitado a cirujanos de renombre en el área de Los Ángeles. Contamos con mas de 35 años de éxito comprobado en la prestación de atención y procedimientos oculares personalizados para una visión clara y saludable de por vida.
A menudo escuchamos las mismas preguntas de nuestros pacientes con Carnosidad, quienes están comprensiblemente preocupados por el crecimiento que se extiende a lo largo de sus córneas. Algunas de las preguntas más populares sobre Carnosidad incluyen:
¿Por qué ocurre la Carnosidad?
La conjuntiva es la membrana mucosa que recubre el interior de los párpados y es responsable de lubricar el ojo y evitar que los microbios dañen la salud ocular. La Carnosidad es el crecimiento excesivo de tejido conjuntival en la córnea y se cree que es causado por la exposición prolongada a la luz ultravioleta. Es por eso que la condición recibe el sobrenombre de "ojo de surfista" y afecta a los agricultores, pescadores y otras personas que pasan la mayor parte del día bajo el sol brillante sin protección solar. La irritación causada por el clima cálido y seco y el viento o el polvo puede provocar Carnosidad.
¿Son lo mismo el Carnosidad y la pinguécula?
El Carnosidad es un crecimiento de color carne que se extiende por la córnea y puede comenzar como una pinguécula.
La pinguécula es un depósito amarillo o crecimiento elevado de tejido en la conjuntiva y se forma junto a la córnea sin superponerse al tejido. El tejido amarillento puede ser antiestético. A diferencia de los crecimientos de Carnosidad, la pinguécula no contiene sus propios vasos sanguíneos.
Tanto la pinguécula como el Carnosidad están asociados con una exposición excesiva al sol, el viento y el polvo. Los síntomas pueden superponerse; incluyen ardor, lagrimeo, enrojecimiento, picazón y una sensación de picazón en el ojo. Los pacientes con estos crecimientos oculares pueden ser acusados ​​injustamente de consumir drogas o alcohol debido a la apariencia del ojo.
¿Puede el Carnosidad causar ceguera?
La progresión del Carnosidad debe controlarse con exámenes oculares regulares y eliminarse cuando los tratamientos no quirúrgicos no son efectivos. El crecimiento puede expandirse a través de la córnea, bloquear o hacer borrosa la visión y, a veces, dejar cicatrices en la córnea, pero estas son situaciones poco comunes. En casos extremos, la cicatrización de la córnea puede causar ceguera, pero la mayoría de los casos de Carnosidad son leves y se tratan fácilmente con medicamentos y cirugía.
¿Cómo se elimina el Carnosidad?
La pinguécula y el Carnosidad se pueden controlar de manera efectiva con gotas lubricantes para los ojos, gotas con esteroides y ungüentos recetados. La mayoría de los pacientes necesitarán cirugía de Carnosidad para eliminar el crecimiento y mejorar los síntomas y la visión. El procedimiento dura alrededor de 30 minutos y requiere unos días de curación.
Nuestros cirujanos oculares en Laser Eye Center™ utilizan la técnica especial de "autoinjerto" para reducir el riesgo de recurrencia o crecimiento del Carnosidad. El método de autoinjerto elimina el crecimiento con tejido conjuntival debajo y lo reemplaza con conjuntiva sana injertada de un área debajo del párpado superior. Esta técnica de auto-tejido disminuye significativamente la probabilidad de que el Carnosidad vuelva a crecer.
Programe una consulta gratuita en Laser Eye Center™ en Los Ángeles llamando al (800) 805-2737. Tenemos seis ubicaciones convenientes en todo el sur de California.
Get started on your journey to clearer, crisper vision with Laser Eye Center™. Our expert team of doctors are trained and skilled in the latest technology and methods for laser vision correction. To learn more about our state-of-the-art All Laser LASIK technology or about All Laser LASIK itself, contact us today. Schedule your FREE All Laser LASIK consultation by calling today.