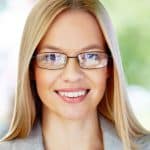 Not everyone is a good candidate for All Laser LASIK. There are several reasons to postpone All Laser LASIK until a temporary condition is resolved. There are also permanent conditions that can make a patient ineligible to undergo All Laser LASIK. In this post, the eye surgeons of the Laser Eye Center™ in Los Angeles discuss some of the reasons to avoid or postpone All Laser LASIK.
You Are Pregnant or Nursing
Women who are pregnant or nursing should postpone All Laser LASIK. There are several changes that occur in a woman's eyes during pregnancy due to fluctuating hormone levels. Getting All Laser LASIK while the eyes are in an unstable state could result in a vision under-correction or over-correction.
Your Immune System Is Weakened
If you have a medical condition that weakens your immune system, it could affect your ability to recover from All Laser LASIK. Some of these conditions include type 1 diabetes and rheumatoid arthritis. Certain medications can also affect your eyes, so it's important to talk to your eye surgeon about all of your health issues and medications during your pre-All Laser LASIK consultation.
You Have Unstable Vision
All All Laser LASIK patients must have stable vision before the procedure. All Laser LASIK requires creating a map of the eye to fix any refractive errors, and stable vision is required to create an accurate map. Teenagers and young adults often have fluctuating vision, which is why All Laser LASIK patients are required to be 18 years old. Your vision prescription should be stable for at least 12 months before getting All Laser LASIK.
Your Eyes Aren't Healthy
Many eye conditions will make a patient ineligible to receive All Laser LASIK. You should not get All Laser LASIK if you have a temporary condition such as pink eye or an eye injury. People with glaucoma or cataracts are also not good candidates for All Laser LASIK.
You Compete in Contact Sports
An injury to the healing eye area after All Laser LASIK could dislocate the corneal flap created during the procedure. You may want to ask your doctor about other vision correction procedures or wait until you no longer compete in these activities.
Talk to an Experienced All Laser LASIK Surgeon
At the Laser Eye Center™, we offer FREE pre-All Laser LASIK consultations to patients at several locations throughout LA and Orange County. Our doctors will determine if you are a good candidate for All Laser LASIK and answer all of your questions about the procedure. Schedule your complimentary consultation by calling (800) 80-LASER (52737).
Get started on your journey to clearer, crisper vision with Laser Eye Center™. Our expert team of doctors are trained and skilled in the latest technology and methods for laser vision correction. To learn more about our state-of-the-art All Laser LASIK technology or about All Laser LASIK itself, contact us today. Schedule your FREE All Laser LASIK consultation by calling today.