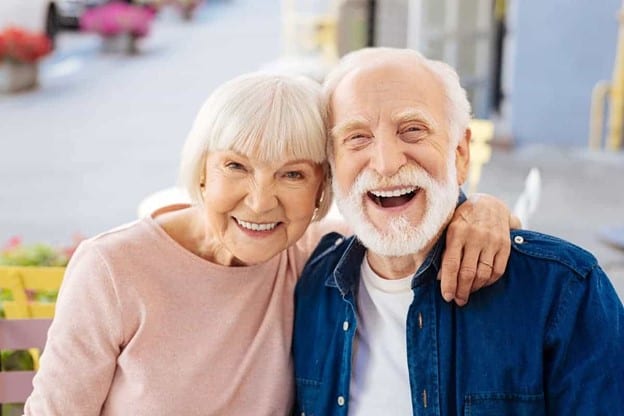 Cuando planifica una cirugía de cataratas, la selección de lentes intraoculares es importante, no solo para su visión sino también para su futuro. Cuanto más pueda ver claramente, más fácil será establecer una normalidad nueva y mejorada, al mismo tiempo que actualiza su rutina.
Si desea recuperar una vida activa e independiente después de las cataratas, Laser Eye Center recomienda inequívocamente la lente intraocular PanOptix. Continúe leyendo mientras respondemos algunas de las preguntas más frecuentes sobre este extraordinario objetivo.
¿Qué es un Lente Intraocular (LIO)?
Un lente intraocular es un lente artificial que se implanta de forma permanente en el momento de la cirugía de cataratas para restaurar la visión clara. El cristalino natural afectado por cataratas se extrae del ojo y se reemplaza por el LIO. Una vez colocado, un LIO no se puede ver ni sentir, ¡dura en excelente forma de por vida!
¿Qué es un LIO Trifocal?
Un lente trifocal está especialmente diseñado para brindar una amplia gama de visión clara y de alta definición sin anteojos. Su tecnología única divide la luz para la visión cercana, intermedia y lejana, de modo que la luz llega a la retina de inmediato. Lo que esto significa es que ahora podrá ver objetos a cualquier distancia al mismo tiempo y sin usar anteojos.
¡PanOptix es el primero y único LIO trifocal disponible en los Estados Unidos y Laser Eye Center ha invertido en una plataforma de cataratas láser como pionera en estos procedimientos de cataratas premium!
¿Si tengo el lente PanOptix, Necesitaré lentes para leer?
¡No! Gracias a esta tecnología innovadora, El lente PanOptix le brinda la visión clara que necesita sin la necesidad de depender de anteojos para leer. Puede leer un libro, hacer manualidades, coser o escribir un texto sin esfuerzo en su teléfono inteligente sin que se vea borroso ni distorsionado. Esta es la innovación clave de la tecnología.
¿El PanOptix corrige el astigmatismo?
¡Sí! El PanOptix se ofrece en una versión tórica para corregir el astigmatismo. Nuestros pacientes están más emocionados de conocer este avance y su impacto directo y positivo en la vida cotidiana.
¿Hay efectos secundarios visuales con el LIO PanOptix?
A diferencia de otros LIO, los efectos secundarios visuales, como problemas con la sensibilidad al contraste o el deslumbramiento o los halos alrededor de las luces brillantes, son raros.
¿Quién es un buen candidato para el lente PanOptix?
Es probable que sea candidato para los lentes PanOptix si: (a) necesita cirugía de cataratas; o (b) sufre de presbicia y le gustaría eliminar la necesidad de anteojos para leer. Durante su consulta gratuita, realizaremos pruebas en sus ojos y le preguntaremos sobre su estilo de vida y actividades favoritas. Esta información nos ayudará a determinar si PanOptix es el mejor lente para usted.
¿Cuánto duran los lentes PanOptix?
¡Los lentes PanOptix están diseñados para durar toda la vida!
Para solicitar una cita con nuestro equipo para analizar el lente PanOptix con más detalle, contáctenos hoy.
Get started on your journey to clearer, crisper vision with Laser Eye Center™. Our expert team of doctors are trained and skilled in the latest technology and methods for laser vision correction. To learn more about our state-of-the-art All Laser LASIK technology or about All Laser LASIK itself, contact us today. Schedule your FREE All Laser LASIK consultation by calling today.