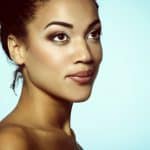 Summer is a fun and exciting season, especially for children. However, typical summer weather and popular outdoor activities present unique threats to your eyes and visual health. Follow these tips from Laser Eye Center™ to keep your eyes safe through Labor Day.
Regularly Wear Sunglasses
Without the proper sun protection, your eyes are at risk of a host of problems: sunburn of the eyes (called photokeratitis), surfer's eye, cataracts and cancer of the eye or eyelid. Sunglasses also protect the delicate skin around the eyes from prematurely aging and wrinkling. Look for sunglasses labeled "100 percent UV protection" or "UV 400," which indicates the glasses protect against both UVA and UVB rays. Choose a style that you love and that flatters your face, so you will be more apt to wear them regularly. Add a wide-brimmed hat for extra protection.
Don't forget to wear your sunglasses on cloudy or hazy days; keep in mind that the sun's rays can pass through clouds and haze. Sunlight is also super strong when reflected off of water, so take precautions around beaches, lakes and rivers.
Be Smart around Fireworks
According to a report from the U.S. Consumer Product Safety Commission, 11,400 people went to the emergency room in 2014 for fireworks-related injuries; one in six of those injuries affected the eyes (e.g., chemical and thermal burns, rupture of the eyeball and corneal abrasions). Children accounted for nearly half of those incidents.
Leave the fireworks display to the professionals, and avoid playing with fireworks, Roman candles or sparklers at home. If you attend a public fireworks show, pay attention to safety barriers. Children should never handle fireworks or sparklers.
Guard Yourself While Playing Sports
According to the American Academy of Ophthalmology, tens of thousands of sports-related eye injuries happen every year. Luckily, many are preventable with the right protective eyewear.
If you head outdoors for sports or recreation, don't forget your gear. Depending on the sport, that might be a helmet with a face mask or wire shield (for baseball or lacrosse), or eyewear with polycarbonate lenses (tennis or racquetball).
Bring Eye Care Backups
Are you taking a summer vacation? Bring an extra pair of eyeglasses or contacts on your trip. Nothing's worse than losing or breaking your regular pair on a trip and having to scramble around an unfamiliar locale for a replacement. If you use prescription eye drops, pack an extra, unopened bottle.
Traveling by air? Steel your eyes against the dry air of airplanes. Take out contacts on overnight flights, and bring over-the-counter eye drops for extra lubrication.
Declare Your Independence from Glasses or Contacts
If you are tired of relying on glasses or contacts for clear vision, assert your independence! Talk to our team about how All Laser LASIK laser vision correction can improve your vision and quality of life. Please call us at 800-80-LASER (52737) to schedule a free All Laser LASIK consultation.
Get started on your journey to clearer, crisper vision with Laser Eye Center™. Our expert team of doctors are trained and skilled in the latest technology and methods for laser vision correction. To learn more about our state-of-the-art All Laser LASIK technology or about All Laser LASIK itself, contact us today. Schedule your FREE All Laser LASIK consultation by calling today.