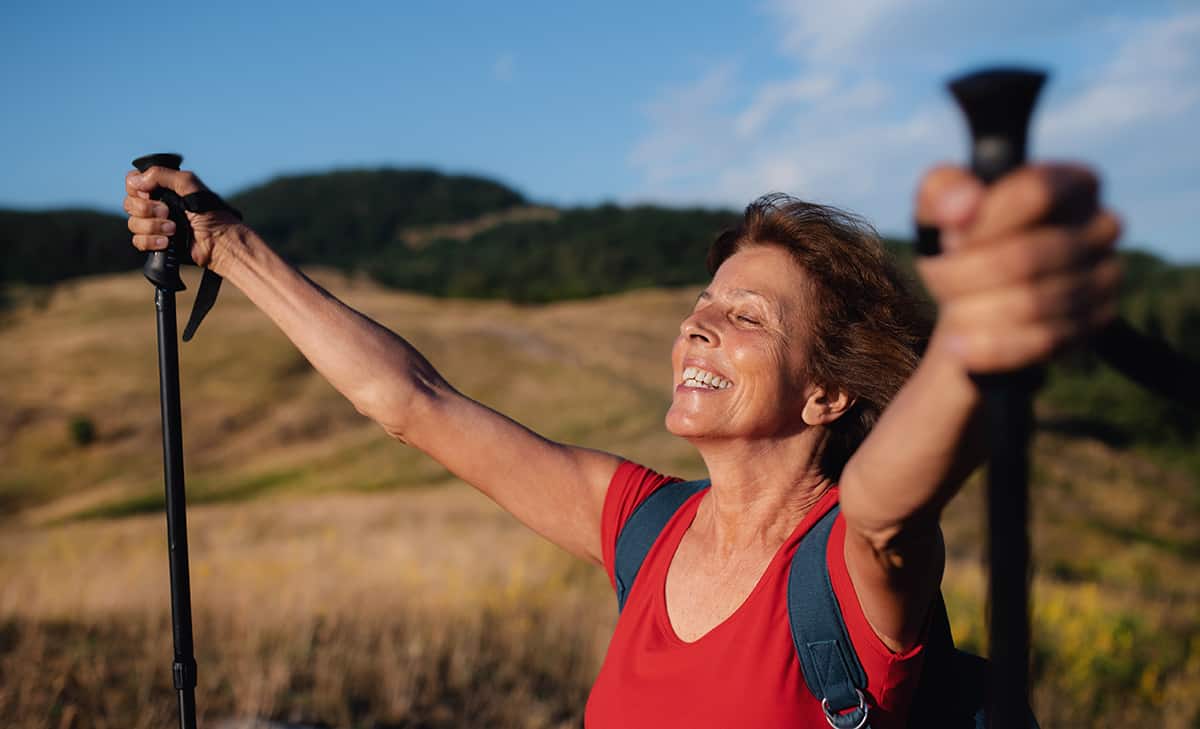 Cataracts affect most people in their later years, affecting vision and enjoyment of life. The gradual clouding of the eye's natural lens causes frequent vision changes, muted colors, halos, double vision and light sensitivity. While cataracts are a normal part of aging, cataract surgery is necessary to restore a clear visual field.
Thanks to technological advancements, cataract surgery that capitalizes on premium intraocular lens implants (IOLs) can correct vision problems caused by refractive errors, including nearsightedness, farsightedness, astigmatism and presbyopia.
At Laser Eye Center™, we pride ourselves on being at the forefront of ophthalmological techniques, treatments and technologies. Our eye surgeons offer the latest IOLs to free you from corrective eyewear while restoring your vision from cataracts.
PanOptix® Trifocal Lens Implant Offers Visual Freedom
Cataract surgery is one of the most successful medical procedures in modern medicine. The clouded lens is surgically removed and replaced with your chosen IOL. Our providers offer PanOptix® trifocal IOL to improve your full range of vision – eliminating the need for glasses.
Unlike monofocal IOLs that correct for a single distance, PanOptix® improves eyesight for near, intermediate and distance vision, while also correcting for astigmatism. This IOL is one of few that may eliminate the need for "readers" or reading glasses. With PanOptix®, patients can enjoy reading a good book, working on the computer and viewing beautiful scenery in crisp clarity without reaching for corrective eyewear.
PanOptix® IOLs are created with a filtering material for ultraviolet light and blue light to protect the eyes from damage caused by sun exposure and excessive screen use. These lenses feature enhanced intermediate and close-up vision compared to other types of multifocal lenses, helping patients enjoy close-up tasks.
About the PanOptix® Trifocal Lens
The company that created PanOptix®, Alcon, won the "Best Medical Technology" award at the 50th Prix Galien USA in 2022. That is a prestigious accomplishment considered the "noble prize" of medical technology and biopharmaceutical industries. PanOptix® has been implanted more than 1 million times worldwide, and most patients enjoy visual independence after their cataract surgery with PanOptix®.
A clinical trial involving 243 patients with PanOptix® IOLs compared outcomes with a control lens and found that the PanOptix® group experienced better intermediate eyesight (20/25) than the control group (20/40), and their near vision was best. While the study reported no safety concerns, some patients did experience halos and difficulty driving at night.
Is PanOptix® Right for You?
PanOptix is often an excellent option for younger people with cataracts who rely on good vision for their work as well as older patients who want to enjoy an independent lifestyle in their retirement. People who enjoy detailed hobbies and spend a lot of time on computers may choose PanOptix® to reduce or eliminate the need for corrective eyewear.
If you have a cataract, contact Laser Eye Center™ in Los Angeles to see if PanOptix® is right for your lifestyle and vision needs. Our surgeons are leaders in premium cataract surgery having achieved a whopping 98.7% rate of hitting their refractive target! This has led to a phenomenal patient satisfaction rate, where 99 out of 100 patients would recommend Laser Eye Center™ again. Call our office at (800) 805-2737 or fill out our online contact form for a free consultation.
Get started on your journey to clearer, crisper vision with Laser Eye Center™. Our expert team of doctors are trained and skilled in the latest technology and methods for laser vision correction. To learn more about our state-of-the-art All Laser LASIK technology or about All Laser LASIK itself, contact us today. Schedule your FREE All Laser LASIK consultation by calling today.