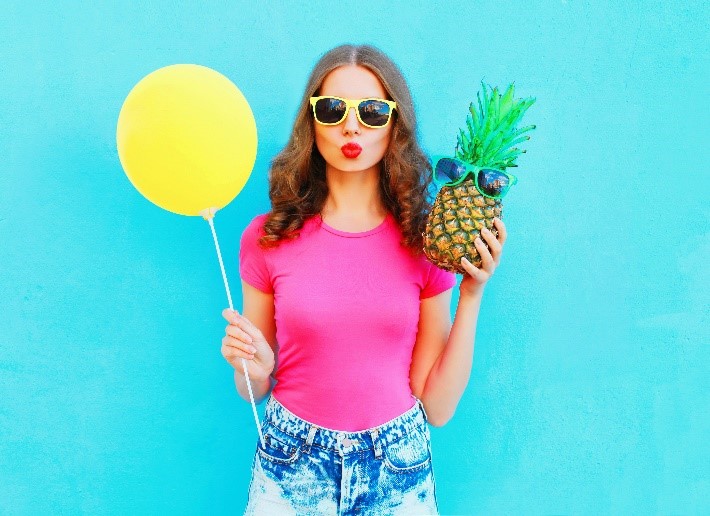 La temporada de verano está sobre nosotros, y para muchas personas, eso significa pasar más tiempo al aire libre tomando el sol. Como destacados expertos en ojos del sur de California, el equipo de Laser Eye Center siente la responsabilidad de arrojar luz sobre las amenazas del sol para su salud ocular. Puede decidir que el bronceado de hoy simplemente no vale la pena para los posibles problemas oculares de mañana.
¿Cómo afecta a los ojos la exposición UV?
Antes de ir a la piscina o a la playa, tenga en cuenta que la exposición prolongada a los rayos UV está relacionada con un mayor riesgo de padecer las siguientes afecciones oculares:
Carnosidad u "ojo de surfista"- un crecimiento benigno en la superficie del ojo que puede agrandarse gradualmente y avanzar sobre la córnea. Algunos pterigiones causan picazón o interfieren con la visión.
Pinguécula- un crecimiento amarillo y carnoso en la parte blanca del ojo. Una pinguécula puede afectar la visión si crece lo suficiente.
Degeneración macular- el deterioro de la mácula, que controla la calidad de la visión central.
Cataratas- opacidad del cristalino natural del ojo. La mayoría de las cataratas están relacionadas con factores relacionados con la edad, pero la exposición excesiva a los rayos UV es un factor de riesgo para las cataratas de aparición temprana.
Fotoqueratitis- una "quemadura solar" de los ojos o inflamación de la córnea que puede causar dolor, hinchazón y enrojecimiento.
Melanoma ocular- una forma rara de cáncer ocular.
Es posible que también desee pensar dos veces antes de usar camas de bronceado. Las camas producen niveles muy altos de luz ultravioleta y los anteojos endebles proporcionados por el asistente de la cama de bronceado no protegerán adecuadamente sus ojos.
Hábitos Solares Inteligentes
No tienes que resignarte a quedarte todo el verano bajo techo. Todavía puede disfrutar de todas sus actividades favoritas de clima cálido. Pero es fundamental tomar precauciones diarias para proteger sus ojos de la posible exposición a los rayos UV.
Nuestro equipo recomienda que practiques los siguientes hábitos solares inteligentes:
Invierta en anteojos de sol que ofrezcan protección del 99 al 100 por ciento de los rayos UVA y UVB.
Si pasa mucho tiempo al aire libre durante el día, busque anteojos de sol envolventes, que impiden que la luz del sol se filtre por los costados y la parte superior de los marcos. Agregue un sombrero de ala ancha para mayor protección.
Use protector solar para proteger la delicada piel alrededor de los ojos.
Si nota alguna decoloración o crecimiento inusual en los ojos, solicite una evaluación con nuestros oftalmólogos.
Si usa lentes de contacto, pregunte a su optometrista acerca de lentes con protección UV incorporada.
Para un brillo bronceado que no ponga en riesgo sus ojos, use productos de bronceado sin sol.
Laser Eye Center está profundamente comprometido con la salud ocular de nuestros pacientes. Para obtener más información sobre cómo proteger sus ojos de los efectos nocivos del sol, llámenos o envíenos un correo electrónico hoy. Estamos orgullosos de atender a pacientes de seis ubicaciones convenientes en todo el sur de California.
Get started on your journey to clearer, crisper vision with Laser Eye Center™. Our expert team of doctors are trained and skilled in the latest technology and methods for laser vision correction. To learn more about our state-of-the-art All Laser LASIK technology or about All Laser LASIK itself, contact us today. Schedule your FREE All Laser LASIK consultation by calling today.