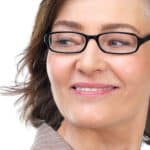 January is an excellent time to work on resolutions for the upcoming year, and health-related resolutions are common. Laser Eye Center™ encourages you to consider your visual health as you set your 2015 resolutions. Here are some ideas:
Achieve Clear, Crisp Vision with All Laser LASIK
If you're tired of relying on glasses or contact lenses to perform simple, everyday tasks, it's time to think about having laser vision correction. All Laser LASIK corrects the refractive error that causes nearsightedness, farsightedness and astigmatism. Most of our All Laser LASIK patients are able to enjoy independence from visual aids after surgery. Make 2015 the year that you finally go glasses-free!
Schedule Your Annual Eye Exam
Regular eye exams are critical to preventing and treating vision problems. They are a good opportunity to keep your prescription current, check for any signs of disease and ensure the overall health of your eyes. Some people believe they don't need an eye exam if they aren't experiencing any symptoms — this is untrue! Some vision disorders are asymptomatic and only detectable by a vision professional.
Even if you aren't due for your annual exam for a few months, call Laser Eye Center™ today (800-80-LASER) to book your appointment for 2015. Maintaining healthy eyes requires your diligence!
Invest in Quality Sun Protection
You may think of sunglasses as a fun fashion accessory, but they are also an important tool to help protect your eyes from the sun's dangerous UV rays (as we noted in an October blog post). Look for a pair of sunglasses that block 100 percent of UV and HEV (high-energy visible) rays. What's even better is if they are a wraparound style. Then, commit to wearing them when you are outside.
Quit Smoking
Smoking increases the risk of eye problems like cataracts, dry eye, diabetic retinopathy, macular degeneration and more. Also, it's terrible for your health! If you are having trouble going "cold turkey," talk to your general practitioner about possible smoking cessation aids.
Avoid Computer Eye Strain
Studies show that between 50 to 90 percent of employees that use computers experience eye strain, eye twitching, red eyes and other troublesome visual symptoms. To avoid these problems, position your computer between 20-28 inches from your eyes, blink frequently, and, every hour, take a 20-second break to focus your eyes on an object across the room.
For more ideas about keeping your eyes healthy and your vision clear, please contact the Laser Eye Center™ team. Call 800-80-LASER today.
Get started on your journey to clearer, crisper vision with Laser Eye Center™. Our expert team of doctors are trained and skilled in the latest technology and methods for laser vision correction. To learn more about our state-of-the-art All Laser LASIK technology or about All Laser LASIK itself, contact us today. Schedule your FREE All Laser LASIK consultation by calling today.