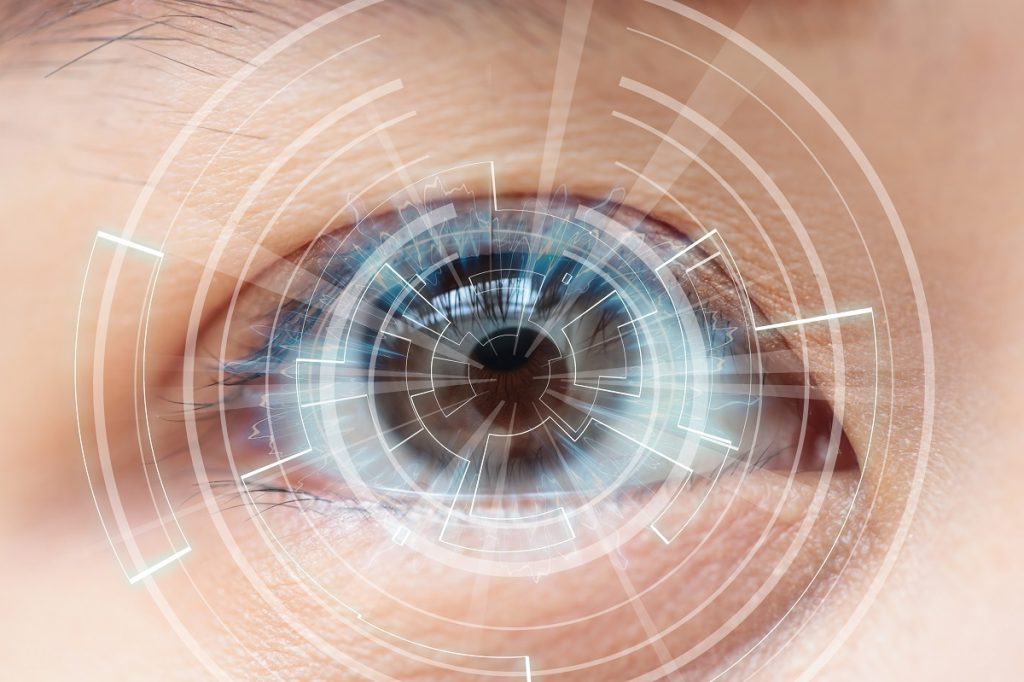 Because cataract surgery has evolved dramatically over the past several decades, patients today have every reason to feel comfortable when seeking the procedure. Currently, cataract surgery ranks as one of the most performed procedures in the United States. Its popularity can be attributed to the surgery's safety, simplicity and effectiveness at restoring sight.
The award-winning team at Laser Eye Center is proud of our commitment to provide the best care possible to our cataract patients. Here, our doctors explain some of the ways cataract surgery has improved in recent decades.
Laser Surgery
Traditionally, surgeons had to rely on a handheld blade to make an incision in the cornea and replace the eye's natural lens. Eventually, technology advanced to the point where a femtosecond laser could make the incision instead of the blade. This change means that the incision can be made more precisely — and smaller as well.
Moreover, laser surgery utilizes optical coherence tomography to take a detailed 3D picture of the eye. Guided by this image, the laser optimizes the process with extra precision to improve both the results and safety.
Easier Recovery
Only decades ago, cataract patients would have to stay in the hospital for multiple days after the surgery, and the total recuperation period could be a few months. Thanks to smaller incisions, sutures are no longer necessary for cataract patients and the recovery period is significantly accelerated. Today, cataract surgery is an outpatient procedure and patients can resume most normal activities as soon as they feel up to it. Patients also receive a localized anesthetic that numbs the eye rather than general anesthesia.
More Intraocular Lens Options
With cataract surgery, the clouded natural lens is removed from the eye and replaced with an artificial lens known as an intraocular lens (IOL) to allow for unobstructed vision. Over the years, the number of types of IOLs has expanded to better suit each patient's needs.
The first advancement in IOLs was the monofocal IOL, which focuses at one distance. This is the most common lens type used mostly due to budget constraints and and patients can choose lenses that focus on one of the following options: close, medium or distance vision. The next iteration of lenses are known as multifocal lenses and have the ability to focus at different distances within the same lens. This means that they deliver close and distant vision, with intermediate vision remaining somewhat unclear. Most recently, the absolute latest in IOL technology was introduced and is known as accommodative IOLs.  Accommodative IOLs can shift inside the eye, enabling a focus at various distances. In other words, full vision is restored since these toric IOLs can correct refractive errors and overcome a patient's astigmatism.
After examining a patient's vision prescription, the doctors at Laser Eye Center can weigh the advantages of each type of IOL to assist the patient in deciding which one will be most beneficial.
Schedule a Consultation
If you are suffering vision impairment due to cataracts, the solution is easier than you may imagine. The experts at Laser Eye Center have helped generations of cataract patients to live better lives with the use of the latest technology. To meet with our doctors in Los Angeles County or the Inland Empire, please call (800) 805-2737.
Get started on your journey to clearer, crisper vision with Laser Eye Center™. Our expert team of doctors are trained and skilled in the latest technology and methods for laser vision correction. To learn more about our state-of-the-art All Laser LASIK technology or about All Laser LASIK itself, contact us today. Schedule your FREE All Laser LASIK consultation by calling today.