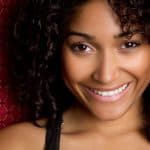 Do you constantly struggle with blurry or fuzzy vision? Are you tired of having to deal with contacts and glasses? If so, Laser Eye Center™ in the Los Angeles metro area can help. We offer All Laser LASIK surgery to help patients achieve stronger, clearer vision without having to rely on contacts or glasses.
If you have been putting off laser vision correction, here are five reasons why 2016 is the year to finally get All Laser LASIK.
1. See the World Clearer
Not having to depend on glasses or contacts changes your life for the better. Picture waking up in the morning and not having to reach for your glasses or put on contacts. Imagine traveling to the places you have always wanted to go to and being able to see them with crisp, clear vision. All Laser LASIK helps you see the world clearer, enjoy scenic views and make the simplest, everyday tasks more enjoyable.
2. Relieve Allergy Symptoms
It is common for people who wear glasses to experience chronic headaches and sinus problems. Those who wear contacts often experience bothersome allergy symptoms like itchiness, red eyes and burning sensations. All Laser LASIK eliminates all of these uncomfortable symptoms and helps you live a healthier, happier life.
3. Live a More Active Lifestyle
Trying to run or play contact sports while wearing glasses can be uncomfortable, even frustrating. Likewise, contacts can be bothersome when swimming. With All Laser LASIK, you no longer have to worry about breaking your glasses or damaging your contacts. You can partake in the sports and activities you like at a moment's notice.
4. Save Money with All Laser LASIK
Despite the large upfront cost, research shows that, in the long run, All Laser LASIK surgery actually helps you save money in vision-related costs. Consider how much time you spend each month on contacts, or how much the newest fashionable frames for your glasses cost. Over time, these expenses add up. By investing in All Laser LASIK, you can actually save thousands of dollars.
5. Boost Your Self-Confidence with All Laser LASIK
Do you dislike the way you look in glasses? Do you feel self-conscious about your performance at work or school because of your blurry vision? If so, you're not alone. A majority of our patients say they have felt uncomfortable or self-conscious because of their glasses or blurry vision at one time or another. All Laser LASIK surgery can help you become more confident in the way you look at work, school and in other settings. Having All Laser LASIK now can also help you set a happy, optimistic tone for the rest of the year.
To learn more about All Laser LASIK, including the procedure itself, contact Laser Eye Center™ in the Los Angeles metro area. Schedule an appointment by calling 800-80-LASER (52737) today.
Get started on your journey to clearer, crisper vision with Laser Eye Center™. Our expert team of doctors are trained and skilled in the latest technology and methods for laser vision correction. To learn more about our state-of-the-art All Laser LASIK technology or about All Laser LASIK itself, contact us today. Schedule your FREE All Laser LASIK consultation by calling today.