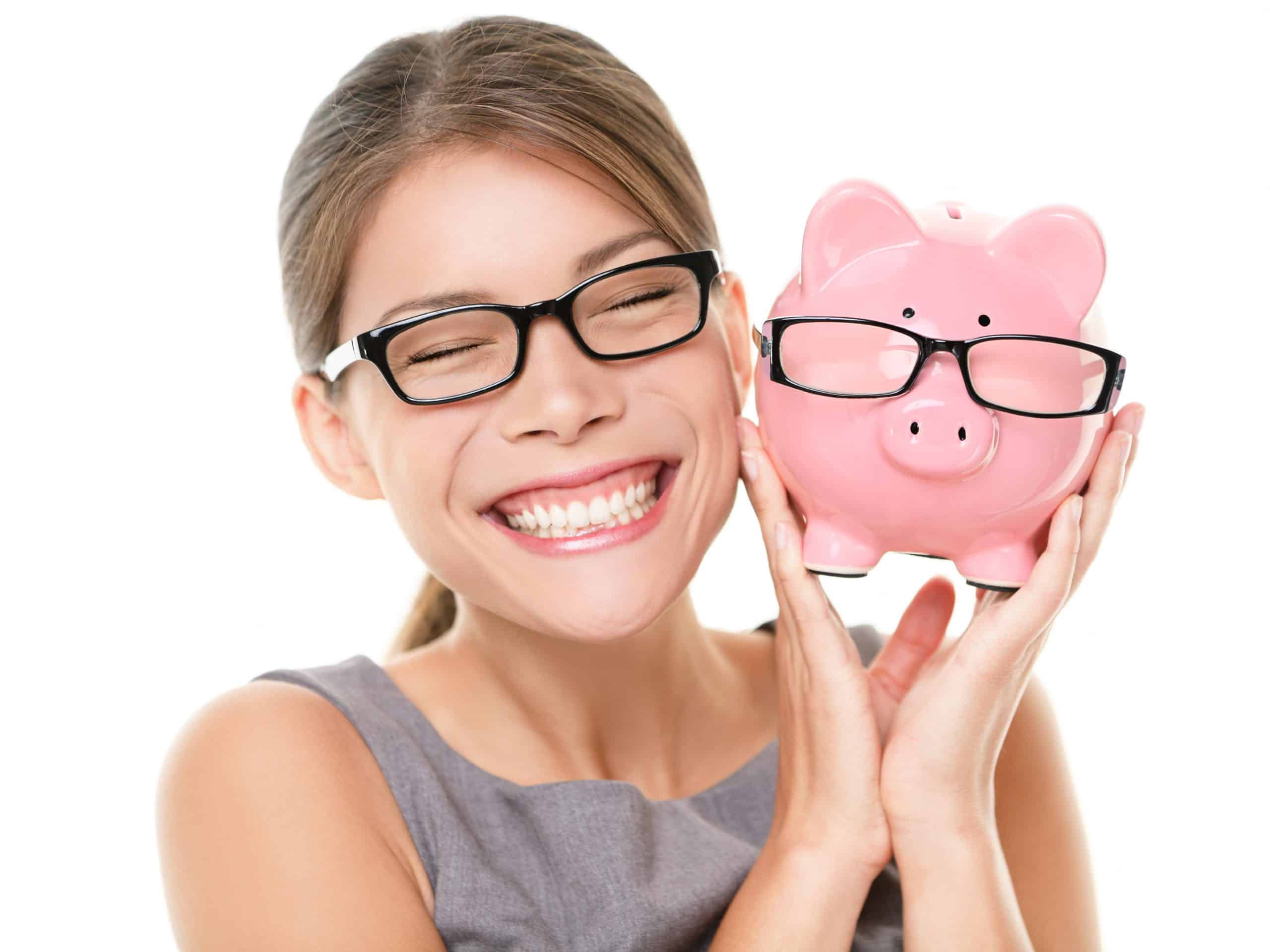 In our previous blog post, the vision experts at Laser Eye Center™ shared some of the benefits of starting the year with All Laser LASIK surgery, including how it can save you money. Because All Laser LASIK tends to have a large upfront cost, this claim may be hard to believe at first. In this blog post, we decided to break down the cost of All Laser LASIK surgery and compare it to the lifelong costs of glasses and contacts. We also explain how All Laser LASIK is financially advantageous.
The Average Cost of Glasses and Contacts
The average pair of eyeglasses costs almost $200. However, most people tend to regularly buy new frames or rotate in between several pairs, including prescription sunglasses. On average, contacts tend to be a bit pricier than eyeglasses. If you wear disposable contacts and replace them every two weeks, you may end up spending $220 to $260 a year. Contact lenses for astigmatism tend to cost more.
It is also important to factor in the cost of special cleaning supplies. People who wear contacts tend to spend an additional $150 to $200 on contact lens solution, bringing their annual vision-related cost to approximately $370 to $460 a year. Research shows the lifetime cost of glasses or contact lenses can reach into the tens of thousands of dollars over the years.
The Average Cost of All Laser LASIK
The cost of All Laser LASIK surgery varies depending on several factors. Prices depend on the technology used to perform the procedure, how much vision correction the patient needs, the difficulty of the procedure and more. At Laser Eye Center™, our All Laser LASIK patients can expect to pay between $1,050 to $2,400 per eye. Few patients require additional laser treatment. When you compare the one-time cost of All Laser LASIK to the lifelong cost of glasses and contacts, All Laser LASIK is the more economical choice. Additionally, the overwhelming majority of our patients are thrilled with their All Laser LASIK results and believe the procedure is a worthy investment.
Laser Eye Center™, a leading vision correction practice serving the Los Angeles metro area, believes everyone deserves clear vision and is proud to offer several affordable payment options to fit your budget.
Schedule an Appointment Today
To get an accurate cost estimate for your All Laser LASIK procedure, contact Laser Eye Center™. A friendly member of our team will gladly answer your questions and discuss your vision correction options in detail with you. Schedule a one-on-one consultation today by calling 800-80-LASER (52737).