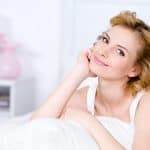 The trusted eye doctors at Laser Eye Center™ are dedicated to helping patients achieve clearer, crisper vision as easily and comfortably as possible. This being said, we do our best to equip our patients with the information necessary to prepare for their procedure and recovery. The following is a list of helpful guidelines for patients to follow before and after their All Laser LASIK surgery.
Weeks Before Surgery
If you wear contact lenses, you will need to stop wearing them and switch to glasses prior to surgery. This is because contact lenses can distort the shape of your cornea and affect surgical results.
If you wear soft contacts, stop wearing them two weeks prior to surgery.
If you wear rigid gas permeable (GP) contact lenses, stop wearing them three to four weeks prior to surgery.
The Day Before Surgery
Carefully remove all makeup, mascara, eyeliner and lotions from the area around the eyes.
Use artificial tears to flush any debris from your eyes.
Arrange for a loved one to drive you to and from our office after the procedure.
Morning of Surgery
Do not apply makeup, face lotions or perfume or cologne.
If you take medications, continue to do so on the day of surgery, unless you are directed otherwise by your All Laser LASIK surgeon.
After Surgery
Once home, you should lay down in a comfortable position and nap or relax for the remainder of the day.
Avoid touching and rubbing your eye.
Wear your protective eye shield as long as your eye surgeon recommends.
Avoid exercise or other activities which could result in direct contact with your eye until your surgeon clears you.
Avoid swimming until your surgeon clears you.
Take your prescription eye drops as directed by your eye surgeon.
Do not drive until your doctor clears you.
Have our phone number available in case you need to contact us immediately.
Learn More
Prior to your surgery, your eye surgeon will provide you with other detailed instructions to follow. If you have questions about any of the items mentioned here, please don't hesitate to contact Laser Eye Center™. Call us at 800-80-LASER (52737) for a FREE consultation today.
Get started on your journey to clearer, crisper vision with Laser Eye Center™. Our expert team of doctors are trained and skilled in the latest technology and methods for laser vision correction. To learn more about our state-of-the-art All Laser LASIK technology or about All Laser LASIK itself, contact us today. Schedule your FREE All Laser LASIK consultation by calling today.