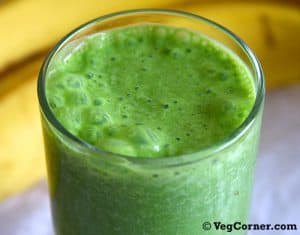 The health of our eyes depends a lot on the care we give them over the course of our lives. Our doctors constantly remind us of smart ways to care for our eyes, such as wearing sunglasses to protect them from the sun's harmful UV rays, taking supplements such as omega-3 for better overall visual acuity, and advising us not to rub our eyes so we avoid retinal and corneal damage. As much as they remind us, sometimes these suggestions are ignored, and eye conditions develop.
One vision-related condition that affects many people today is macular degeneration. It is the most common cause of vision decline that usually affects adults over age 50. Macular degeneration occurs when blood and fluid slowly begin to leak in the back of the eye, causing blurriness and poor vision. Macular degeneration can make it difficult to decipher objects and people and makes it challenging to make out small details.
One natural and delicious way to receive important nutrients for the eyes is to include spinach in our diet. Spinach contains lutein and zeaxanthin which have a generous amount of powerful antioxidants needed for lowering the risk of developing macular degeneration. Including raw spinach in our diet will benefit the health of our eyes over time.
Check out this delicious spinach smoothie recipe:
Spinach Smoothie – 2 cups
Ingredients:
1 banana, medium size, sliced
2 cups baby spinach
1 cup Milk (dairy or non-dairy)
Optional ingredients:
10 almonds, soaked overnight
1 tablespoon flax seed oil
1 cup of any other fresh or frozen fruit like berries, mangos, peaches, etc.
Crushed ice as needed
Instructions:
Blend together the sliced bananas, spinach and about 1/2 cup of milk to make it a smooth puree. There should not be any lumps. Next add the remaining milk and blend
it once again. You can adjust the quantity of milk to get the desired consistency. Serve it immediately.
Recipe and image from http://www.vegcorner.com
Get started on your journey to clearer, crisper vision with Laser Eye Center™. Our expert team of doctors are trained and skilled in the latest technology and methods for laser vision correction. To learn more about our state-of-the-art All Laser LASIK technology or about All Laser LASIK itself, contact us today. Schedule your FREE All Laser LASIK consultation by calling today.