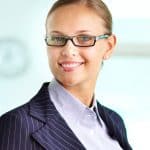 Before choosing to have All Laser LASIK, it is important to do your homework to make sure the procedure is right for you. While only a highly experienced, board-certified ophthalmologist can properly establish someone's candidacy for All Laser LASIK, here are a few qualities that all All Laser LASIK candidates must possess.
Healthy Eyes
All Laser LASIK candidates should have good eye health and be free of eye diseases including keratoconus, uncontrolled glaucoma, cataracts and corneal disease. Certain eye conditions, such as chronic dry eye, may affect how a patient's eyes react to All Laser LASIK surgery or their ability to heal after the procedure. Individuals with eye infections or injuries should wait until their eyes are fully healed before undergoing All Laser LASIK.
Good Overall Health
Patients must be in good general health before undergoing All Laser LASIK. Certain health conditions may impact a patient's ability to heal properly from All Laser LASIK. It is important to disclose your medical history, including any medications you are currently taking, to your All Laser LASIK surgeon. This will allow your surgeon to properly determine whether or not you are a suitable candidate for the procedure.
Sufficient Corneal Thickness
All Laser LASIK involves reshaping the curvature of the cornea to correct the refractive error that is causing a vision problem. In order to gain access to the corneal tissue, the eye surgeon will create a hinged flap on the surface of the eye's cornea. Some individuals have corneas that are too thin to withstand the creation of the corneal flap, possibly making them ineligible for All Laser LASIK. These patients may be appropriate candidates for other laser vision correction procedures, such as PRK (photorefractive keratectomy).
Stable Vision
Before undergoing All Laser LASIK, a patient's vision prescription should be stable for at least a year, with no significant changes. A patient's vision prescription also needs to be within certain limits. The results of All Laser LASIK on individuals with high vision prescriptions may be somewhat unpredictable. Individuals with high vision prescriptions may be better suited for an alternative vision correction procedure.
In addition to these factors, candidates must be at least 18 years old and not be (or plan to become) pregnant or nursing at the time of surgery. To schedule a free consultation to determine whether you are an appropriate candidate for All Laser LASIK, please contact Laser Eye Center™. Call 800-80-LASER (52737) today.
Get started on your journey to clearer, crisper vision with Laser Eye Center™. Our expert team of doctors are trained and skilled in the latest technology and methods for laser vision correction. To learn more about our state-of-the-art All Laser LASIK technology or about All Laser LASIK itself, contact us today. Schedule your FREE All Laser LASIK consultation by calling today.